It's sweet and meaningful to record your birthdays in custom neon lights, such as The first birthday theme plan maybe you can custom Ist birthday neon for your baby. It is happiness to custom neon lights for your family or friends at every birthday party.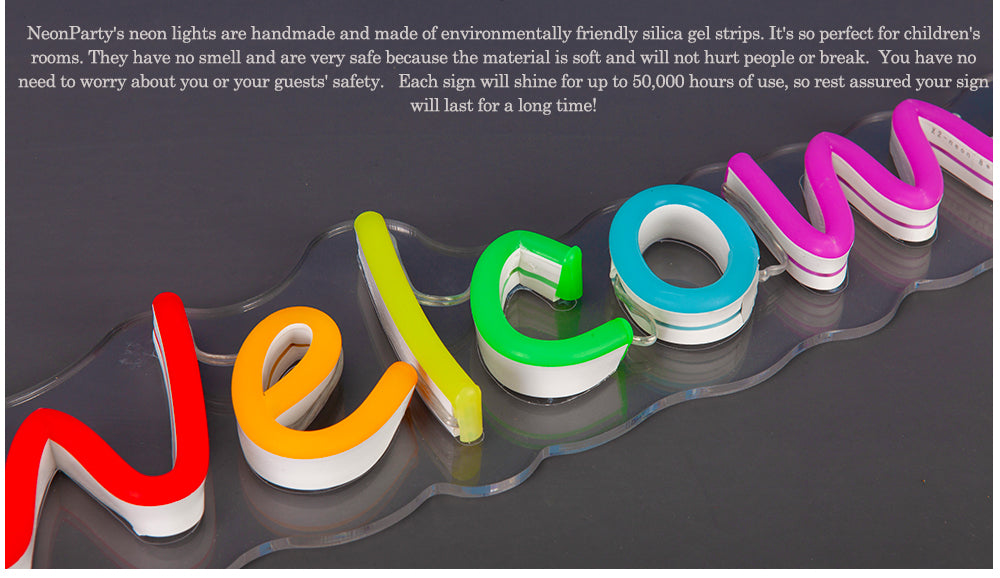 This special gift for your wedding is sure to amaze everyone,your guests will loved it for pictures,and After the wedding party,it's great that you can use at home,in the photo there's a POP of color photo booth light.The sign is perfect for outdoor wedding or indoor wedding


Home decor is important at all times, not just at Christmas day!So,Let's light up your sign and begin your fine day! We can design custom neon sign for living room,bedroom ,children room and garden, light up your sign can make you home look brand-new,It's Warm and romantic,and It'll put you in a better mood,customize your own neon lights decorate your home now!you can customize the text and shapes.


It is necessary to plan a creative theme for each events ,Use custom neon to make your theme stand out,such as birthday party,weekend party,dancing party or wine party ,Make neon lights by hand according to your requirements are personalized for you,It's gonna impress you and your friends,now to custom neon signs for next events.

Whether it is personal or commercial,you can Custom your own personalized neon lights,Such as your favorite sketch, business logo or even the shape of Your pet shape,No matter which style, The effect will surprise you, custome now!
Get a classy, straightforward twenty one neon sign.
Ready to pop the champagne? After all, you only turn 21 once.
Twenty one is a significant age worth celebrating.
Read More
A twenty one neon sign covers all the bases for the best birthday celebration yet. Whether you're going all out with the party decor or just want a permanent milestone resting pretty on your wall, you'll find this dream neon sign an ideal option.
You can pick a custom twenty one neon sign for hire.
Are you looking to add some artistic flair to your birthday celebration? Perhaps you might give a twenty one neon sign some thought.
At first glance, these neon signs might appear as an idea that only belongs in bars and tattoo parlor windows. However, neon lights could be a stylish addition to your birthday celebration if used properly. You might be surprised by the variety of uses for a twenty one neon sign for hire at your party, from subtly highlighting written or visual content to setting up a futuristic game area.
Moreover, these signs are beautiful to look at and inspire imagination. When the lights are off, these signs glow like the night sky, giving the party space a unique touch of mystery. A twenty one neon sign for hire is wonderful for remembering any occasion that merits a large celebration.
Why opt for an online neon store to get custom signs?
Creating a customized neon sign for your birthday celebration is easier through an online neon business.
Online neon stores create the best custom neon light signs, such as a twenty one neon sign for hire, because they use high-quality supplies like PVC tubing and neon flex lights.
Additionally, they have a creative team that handcrafts the lighting. One option is to use the one-of-a-kind design tool on a neon store's website. In a nutshell, this design tool is great for quickly creating a distinctive twenty one neon sign.
Neon signs are great for celebrating Milestones
Even though everyone ultimately has a birthday, some are more important than others. When we're young, every birthday is significant, but as we age, some birthdays become more significant than others, such as turning 16, 18, or 21. These numbers signify the start of something new and mark a turning point in anyone's life.
A twenty one neon sign for hire comes with mounting holes already drilled onto the glass backing, allowing you to hang it right away. As a result, regardless of your space and location, you can set up personalized neon signs without any problems. They are easy to transport and install and require minimal effort.
The twenty one neon sign is safe because neither the light nor its components contain any harmful materials. The lights are safe to touch and won't generate much heat or noise. Given this, you don't need to worry about installing these neon signs at your birthday celebration.
Further, a typical family toaster consumes a lot more electricity than a twenty one neon sign. You can also adjust the lighting system's brightness using a remote.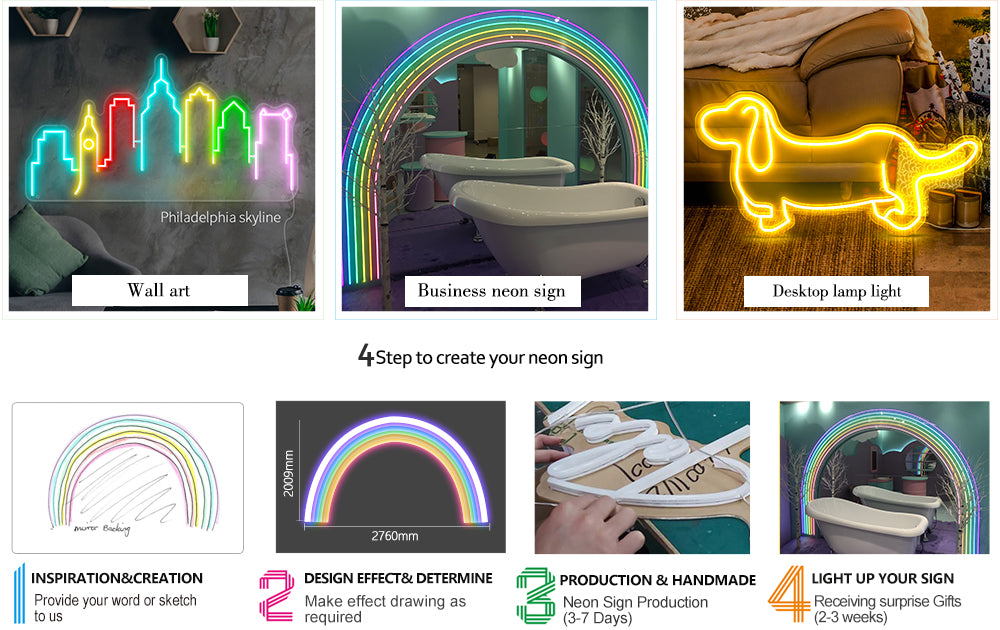 Payment methods:

Your payment information is processed securely. We do not store credit card details nor have access to your credit card information.