All Sign Save 30% Use Code
'BLACK30'

at CheckOut &Free Shipping All Sign,

Buy all neon sign you can enjoy 6 services as follow: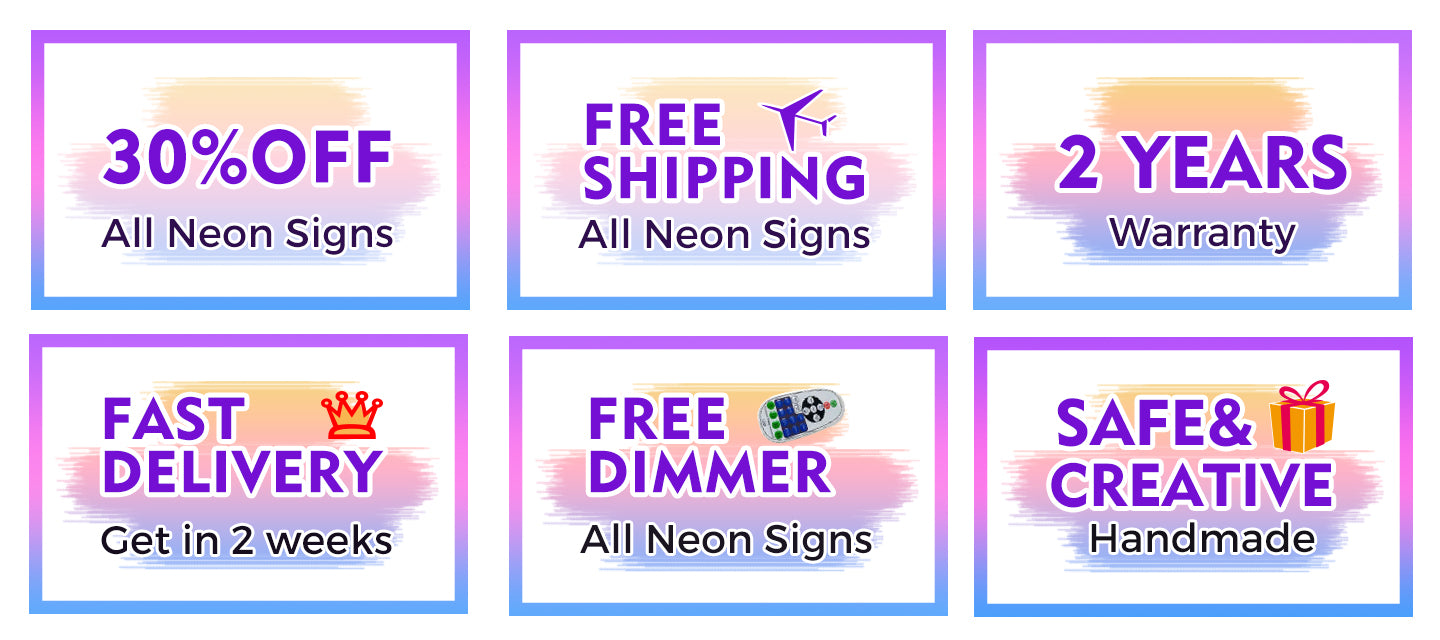 Create your own led neon lights sign online or tell us about your idea to design neon, we design gorgeous neon light sign fix your needs, Buy Glowing Neon light signs impress everyone, Custom neon light sign for your next event,Neon is suitable for personal ordering Because it's a Affordable prices but also as well as commercial use,get cool neon signs for offices, weddings, parties, bar, business logo, man cave or garage. We provide design personalized neon lights, both shape graphics and text.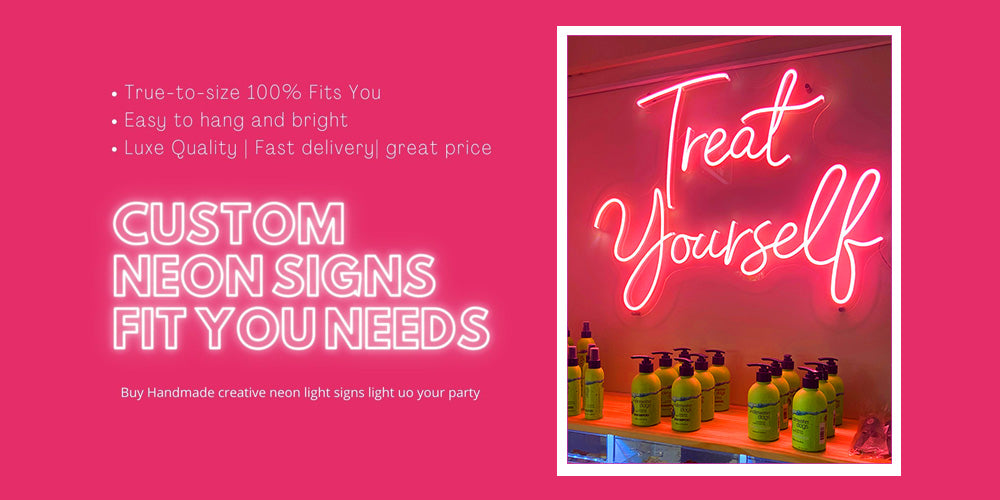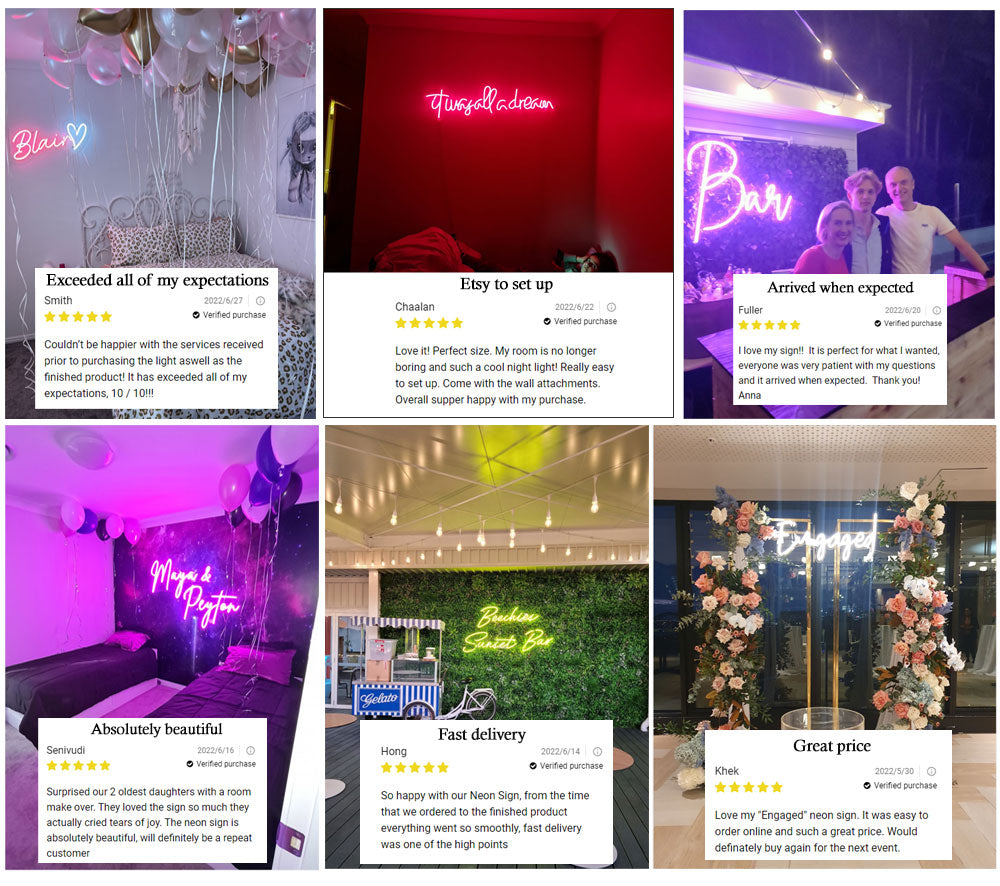 Custom neon light sign for your next event
Home Decor
Let neon lights light up your home,A simple pop of color can add personality to your office, brightening everyone's day along the way,neon light Beautiful, Makes you Smile Everyday!!!

Wedding Sign
This special gift for your wedding is sure to amaze everyone,your guests will loved it for pictures ,and After the wedding party, it's great that you can use at home,in the photo there's a POP of color photo booth light. The sign is perfect for outdoor wedding or indoor wedding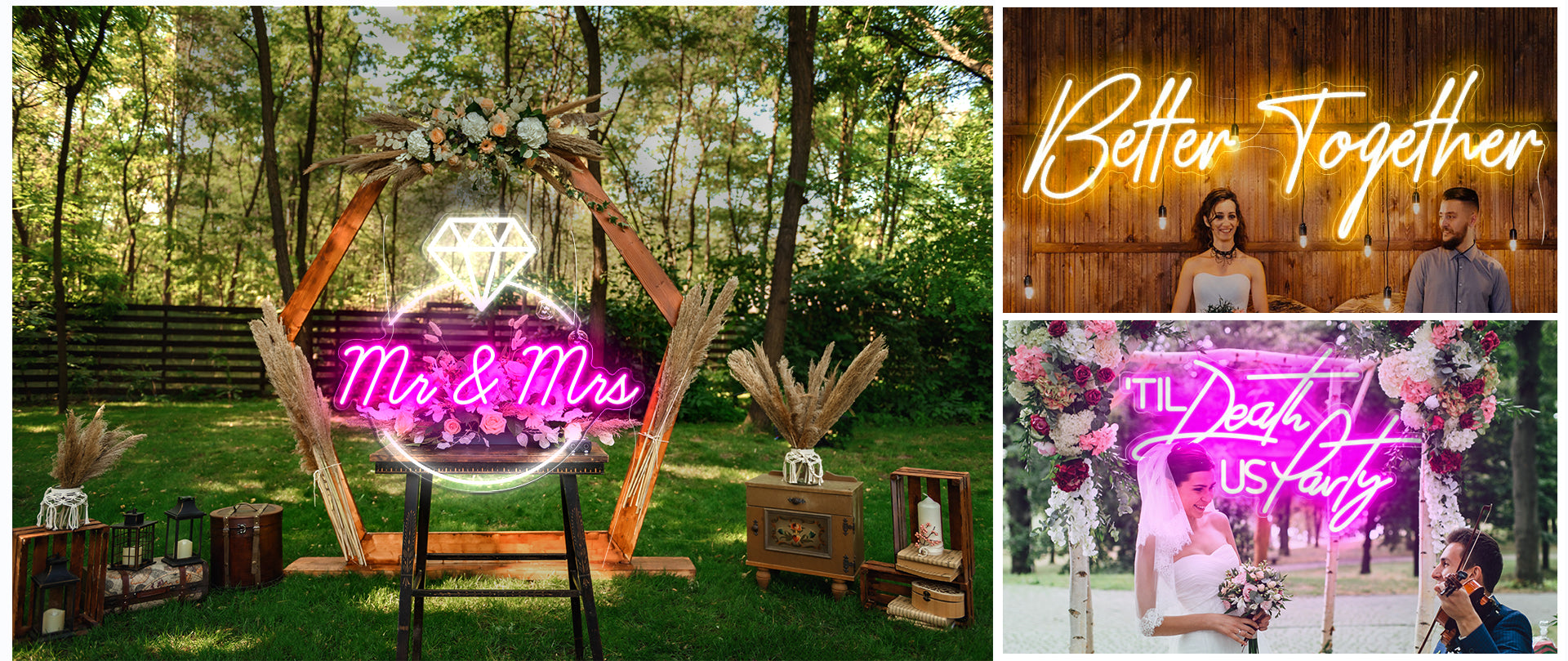 Party theme idea creative decoration
Let's neon sign light up your party and evry special event,added a POP of color in your lifu,neon sign is a good gift for yourself or your family,you can design personalized online ,let's Give the gift of neon light to that special someone.

Commercial neon light sign
It's Necessary to Order a bespoke business logo for your next corporate event, office space or retail window,It will increase your business and brand image,people could not help but would like to take pictures with it and Share their social circle,just do it!design a open sign or business logo for your shop



Payment methods:

Your payment information is processed securely. We do not store credit card details nor have access to your credit card information.
Thank you for your rating's review! We are so thankful that you have trusted us with turning your design into lights!
Blew away expectations
Really cool with so many light options. Would be great if there was a connection option to use one side only
Hi there, thank you for your review and feedback.
As your neon sign was multi-colour, in order for the light to spread out evenly, we needed to have a cable on the left and right sides of the sign. We really appreciate being provided with this feedback. Thank you.
Awesome
Excellent product, fast turnaround & packaged well. This was the perfect gift for my boyfriend's new outdoor bar & kitchen. We love it. Thank you!
We appreciate you review. We hope you enjoy your neon sign.
We appreciate you review. We hope you enjoy your neon sign.
We appreciate you review. We hope you enjoy your neon sign.