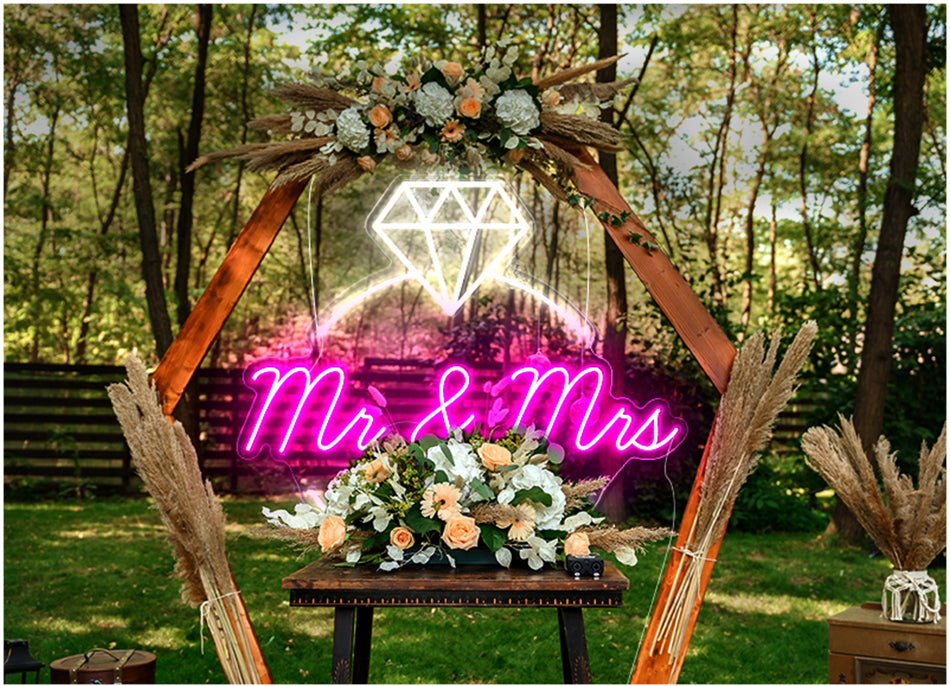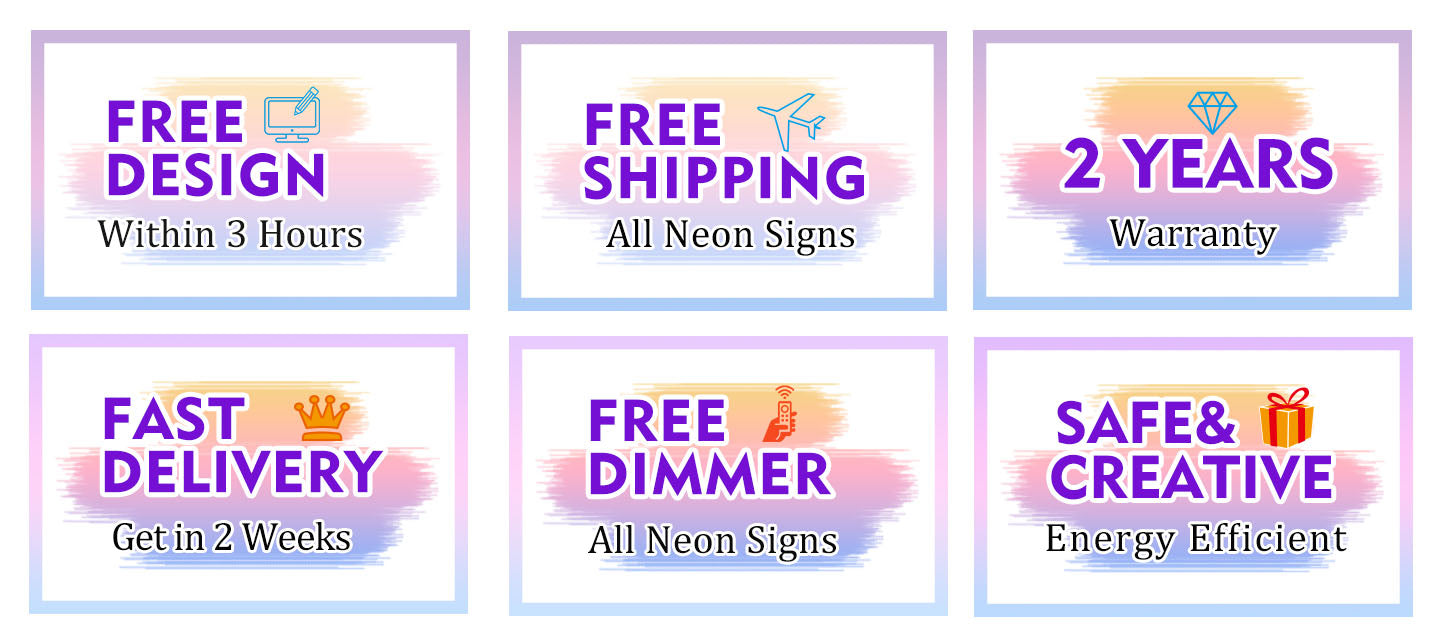 Special packages were meant for special people who hold a very dear portion of our hearts. The cheap custom led neon signs can actually serve as that special package that you can use to communicate the depth of your feelings to your partner on your marriage ceremony. The custom flow sign will, at the same time, speaks a meaning to those who are present to honor that special day of yours. It shows how much you treasure your partner and how willing you are to spend the rest of your life by their side. So try designing your own light-up sign to bring out the hidden happiness in your partner.
Get creative with a Mr and Mrs neon sign.
Lighting is often the focal point for anyone who attends a wedding.
Hence, when you start organizing your wedding, you tend to experiment with ways to improve traditional ways of making things more cheerful.
Read More
In such cases, a Mr and Mrs neon sign will benefit you in numerous ways. These signs not only enhance the design of your wedding but also showcase that you aren't afraid to try something new and spice things up.
Don't be afraid to try the Mr and Mrs neon sign because it is very much in trend.
Here's how a neon Mr and Mrs sign can spice up your wedding
When it comes to weddings, everything must be flawless. Even though you cannot control everything on your wedding day, there are some things that you can do!
Your wedding's decorations will be no different, and a neon Mr and Mrs sign is a sure-shot method to get that wow factor.
Use them during or after the wedding.
Colorful solutions like Mr and Mrs sign have the potential to provide the wedding's aesthetics a fresh perspective. These neon signs have become the most fashionable, eye-catching, and extensively used decor in recent years. They are distinctive, but they can also be customized for various occasions, people, and other factors, contributing to their prominence in the wedding industry.
Personalize the signs as you want
Further, Mr and Mrs neon signs come in various colors, including pink, blue, white, and black, among others. It is entirely up to you to choose the color, style, and size that best fits the theme of your party.
A pinkish variant can add a sophisticated touch to an artsy, bohemian event, while a white handwritten pattern might inspire a classic gathering.
Perfect for photoshoot
Your wedding will be a once-in-a-lifetime experience that you will cherish forever. A Mr and Mrs sign would enhance the venue's extraordinary atmosphere and look fantastic in photographs.
You can use the lights to decorate the location before proceeding with the wedding couple photo shoot. Thanks to these custom Mr and Mrs neon signs, you can turn ordinary space into a stunning environment.
Neon lights are convenient
The traditional lights generate a lot of heat, often raising the temperature and causing inconvenience to guests.
In contrast, neon sign lights do not produce heat. Hence, you can install these custom signs in any location or any number of units without worrying. With neon lights, you won't get the same feeling!
Hashtag wedding photos
The greatest benefit of installing a custom neon sign is the freedom to select what you want the lights to convey.
You can use your own hashtag to make your neon sign unique and personalized for your wedding.
This means that you can create the hashtag on social media and turn it into a neon sign that can be hung from the ceiling or mounted to a wall.
Brighten up your wedding decor now!
There's no denying that wedding planning can be challenging and stressful. However, picking appropriate signs, like a custom Mr and Mrs neon sign, can make your special day more enjoyable and exciting.
Planning your wedding can be difficult and stressful, but you can make it fun and exciting by choosing the right neon signs for your big day!
If you do have any inquiries, don't hesitate to contact our experts, who'll be happy to offer you every relevant information you need!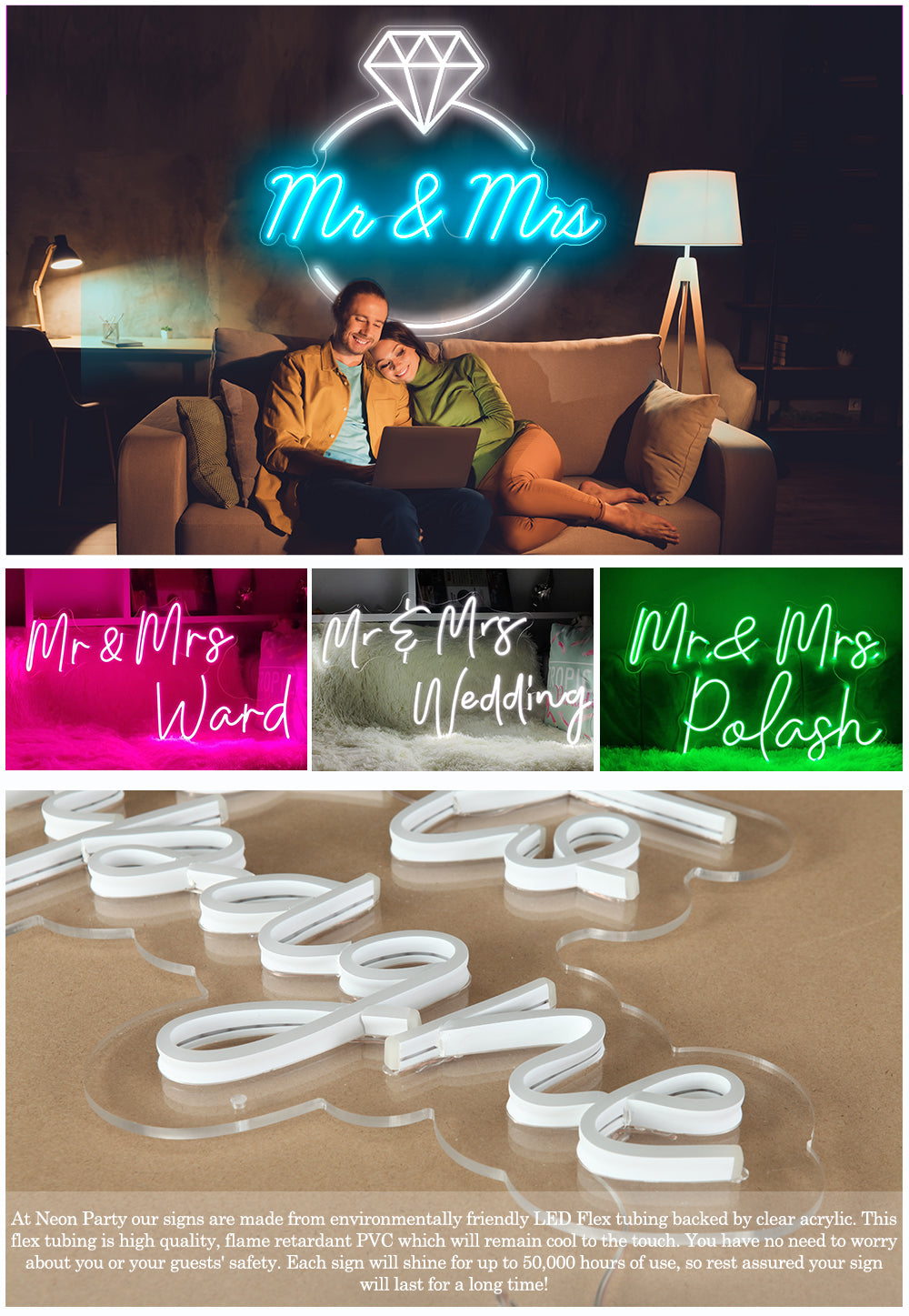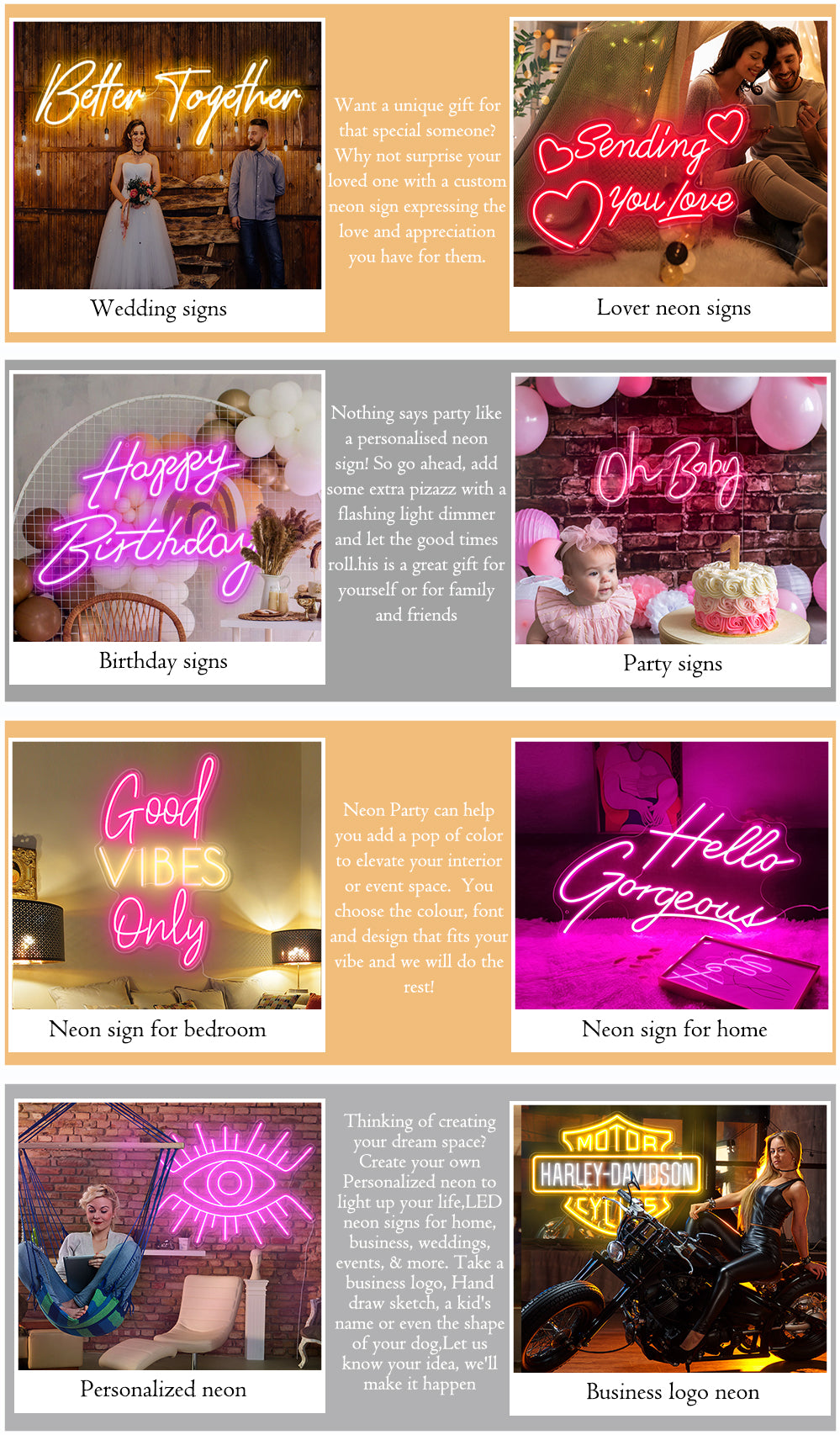 Neon Signs for Every Occasion ,Birthday, wedding, bar, restaurant. Whether it's an event or location, we have a variety of neon signs that will complement the ambiance. All our neon signs are available in a variant of colors. Try us for a fun experience today!We are capable of handling all your needs.
20"/50cm
29"/75cm
40"/100cm
60"/150cm
79"/200cm
99"/250cm

Videos-Light Options

What is you want different colors for different moods and different themes… don't worry we have got you… check out our top notch multicolor neon lights… 15 plus colors in one sign… choose the calming white or a bright red, vivid green or pretty pink…. All in one sign you get…
Browse through our amazing designs and order the multicolor color light option to get single light with quality of more than fifteen signs… dim the lights or brighten them up…. Flash the color patterns with remote and have fun…
Payment methods:

Your payment information is processed securely. We do not store credit card details nor have access to your credit card information.