An upcoming party is a great reason to be excited. You probably cannot wait to dance the night away with your friends. You need to set the right mood to get everyone grooving... and our Let's Party neon sign is a great way to do that! It sports an attractive pink glow that makes its custom neon letters stand out. To top it all, this custom neon is cheap, so it will fit right into your party budget.
Install a lets party neon sign that is appealing to the eye
Neon lights may make a stunning decoration for housewarming celebrations or any other type of gathering. However, these classic and elegant signs aren't just for storefronts announcing deals and freebies.
Read More
Both visitors and hosts love a lets party neon sign as it is colorful, entertaining to look at, and can be used to create a fabulous party atmosphere.
It's not like you have to wait until next Christmas or anything to try decorating your home with a lets party neon sign; you don't even need a particular cause!
A neon lets party sign is impressive at night.
Events and parties provide a distinctive and memorable experience. However, any event must be carefully planned to be successful and memorable. So what are the most excellent strategies for creating a memorable surprise party?
When preparing a spectacular event, lights and colors are vital elements. Your setting's main objective is to make the space more cheerful and give your guests a boost of energy.
Lets party neon signs not only complement your chosen location but also look fantastic if you decide to surprise your guests at home. Any room in your house will look great for a party thanks to these stylish and functional neon lets party signs.
Perfect for housewarming parties
It is the first thing that makes sense. If you've recently moved into a new house, a lets party neon sign is the perfect way to take advantage of the opportunity to give your visitors something special to gaze at.
Unique Aesthetic
A lets party neon sign is aesthetically pleasing and distinctive due to its rarity. These lights are, therefore, the perfect option for any party because they will give you the added edge to set your event apart from the others!
When appropriately installed, a neon lets party sign is safe and simple; anyone can install them, meaning there's no need for an electrician or other specialist.
It would help if you had creativity and the right equipment to set up a lets party neon sign around your house.
Personalized message
You can customize a neon sign to meet your unique requirements; homeowners can get these lights to reflect any name, quote, or graphic.
This is excellent if you like personalizing things while proving helpful for business branding and promotional purposes. Why not greet guests this way, given how difficult moving may be?
A neon lets party sign is the finest method to display your personality during the party!
Content your guests with custom lets party neon signs
Every guest wants to have a good time at wedding celebrations and get drunk. A great wedding requires an appealing lighting setup. A lets party neon sign is trendy here as well. It offers a perfect spot for visitors to gather and stop by multiple times during the night, whether they are drinking champagne or a cocktail.
You can place a neon lets party sign at the bar, one of your reception's most popular areas. A neon sign in your bar area could also help you save money.
Get in touch with us to get a contemporary, timeless lets party neon sign that complements your wedding's theme to go unique.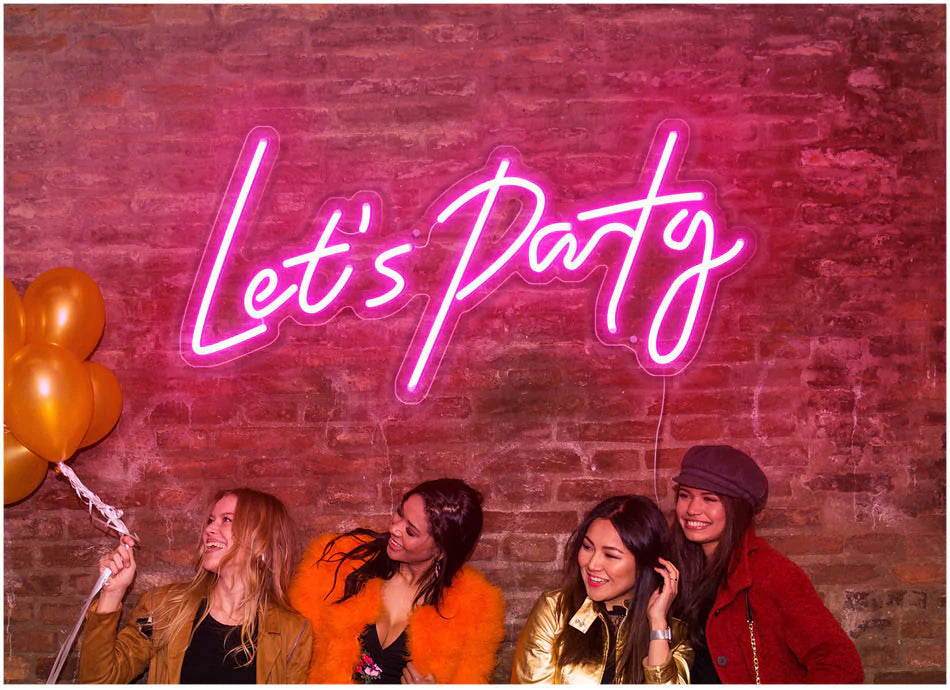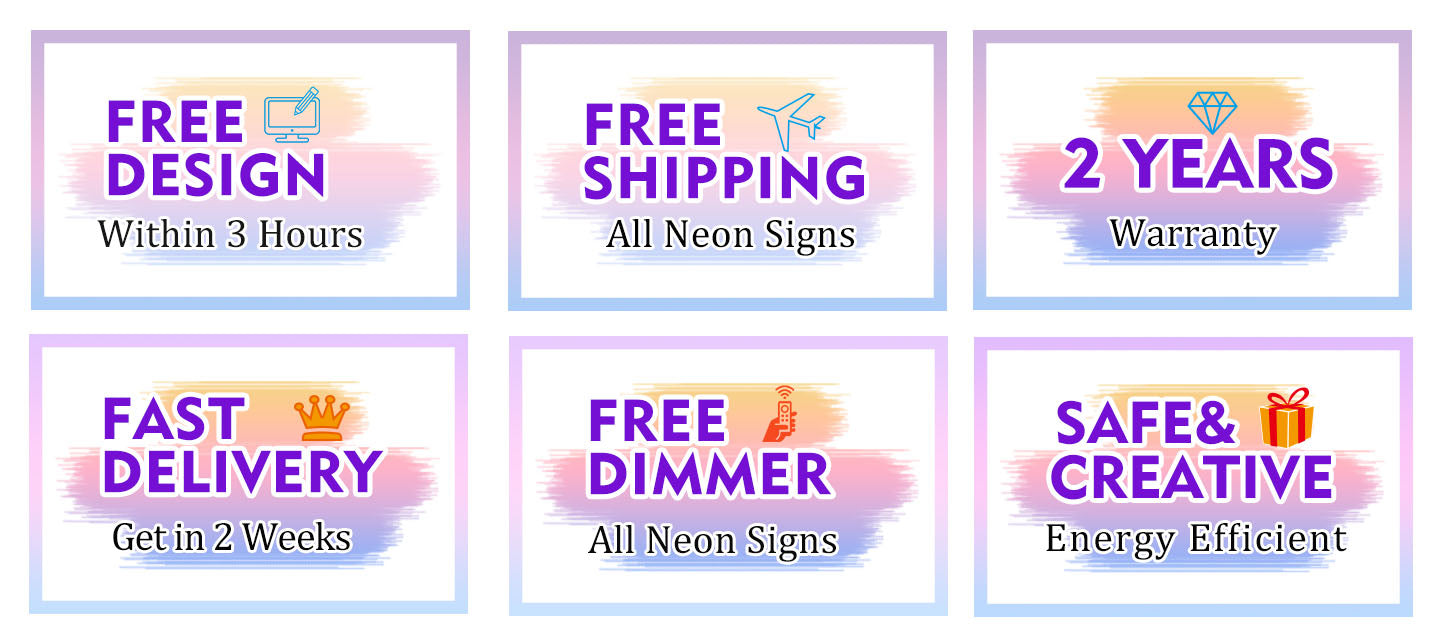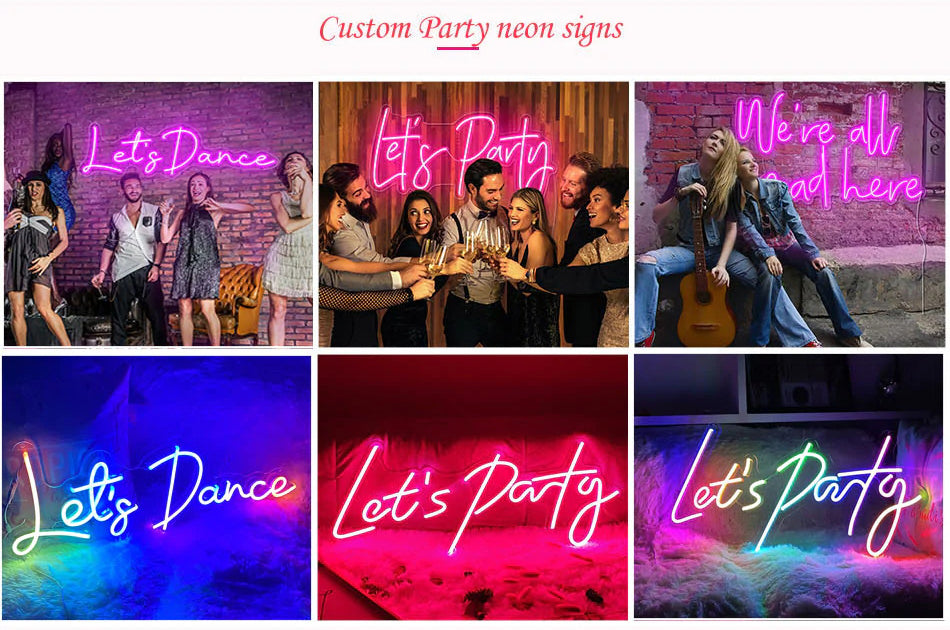 Custom any party theme neon sign fit your needs,and it will really light up your party
Payment methods:

Your payment information is processed securely. We do not store credit card details nor have access to your credit card information.