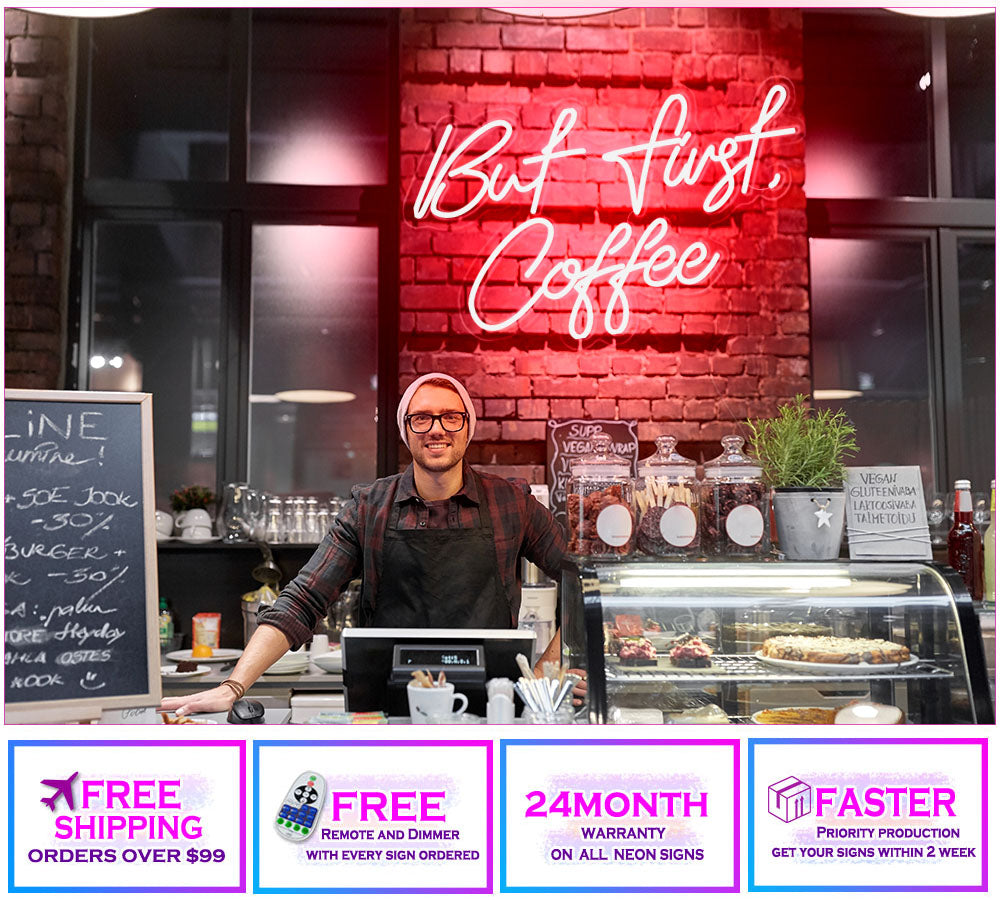 But First, Coffee neon wall art for cafe shop
Do you like coffee or own a Cafe? This neon sign applies to both cases. If you are a coffee fan, you can hang this But first, coffee neon light on the wall . To show your love for coffee, it's sure that it will look great on your wall! If you own a Cafe, this sign will take your cafe to the next level! And it has a long lifespan with a 24-month warranty! What are you still waiting for? Come and buy our but first, coffee neon sign as a good decoration for your house or Cafe!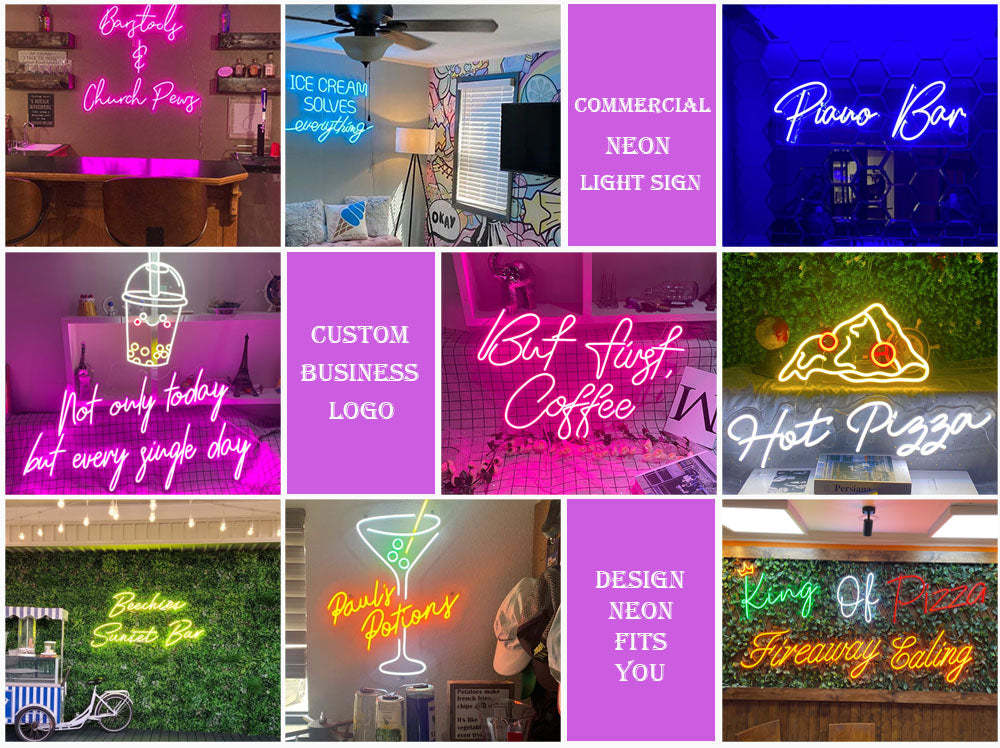 Customized design your neon light sign fit you,neon lights are very bright, doesn't get hot, also you can Adjust brightness to suit your space,just custom your neon light
Payment methods:

Your payment information is processed securely. We do not store credit card details nor have access to your credit card information.
Custom make your own LED neon sign
Please have a look through the FAQs below and let us know if there's anything else we can help you with.
Design Process

What colors can I choose from?

What fonts can I choose from?

What sizes can I choose from?

What if I want a sign that I can't create using your custom tool?

Do you offer a free design service?

Product Information

Where are your signs made?

What is the minimum size for neon signs?

Can Neon Signs be Used Outdoors?

Can I get a freestanding LED neon light?

What Are the Small Marks On My Sign?

How Long Do LED Neon Signs Last?

Are These LED Neon Signs Safe?

Do They Require Any Maintenance?

Can LED Neon Signs Break? What Are They Made of?

What Kind of Backing Does the Neon Flexible Tube Have?

Returns and Exchanges

What is your Return and Exchange Policy?

Does my new sign come with a warranty?

Production/Manufacturing

What's The Process for Customized Orders?

Does My Neon Sign Need Any Professional Installation?

How Do You Power the Neon Signs?

What's The Length of the Power Cord?

Do I need a remote & dimmer for my LED neon light?

Shipping

How Do I Get My Tracking Number?

When Will I Receive My Neon Sign/Artwork?

What are the shipping costs?

Why is the turnaround 2-3 weeks per order?

What if my sign is damaged in transit?

Custom Orders

What Other Types of Signs Can You Create?

Can you print an image on my sign?

How much do custom neon signs cost?

Why are neon light signs safer?