Are you looking for a particular company logo? Custom this new environmental protection and safety neon business logo sign is a good choice, Neon company wholesale design neon letters. Company logos, business signs, and outdoor neon signs are made of environmental protection silicone material, and the handmade neon sign is very suitable for the company's logo sign. You can customize 21 colors and design your LOGO shape that looks more attractive! All neon sign have 2 year warranty.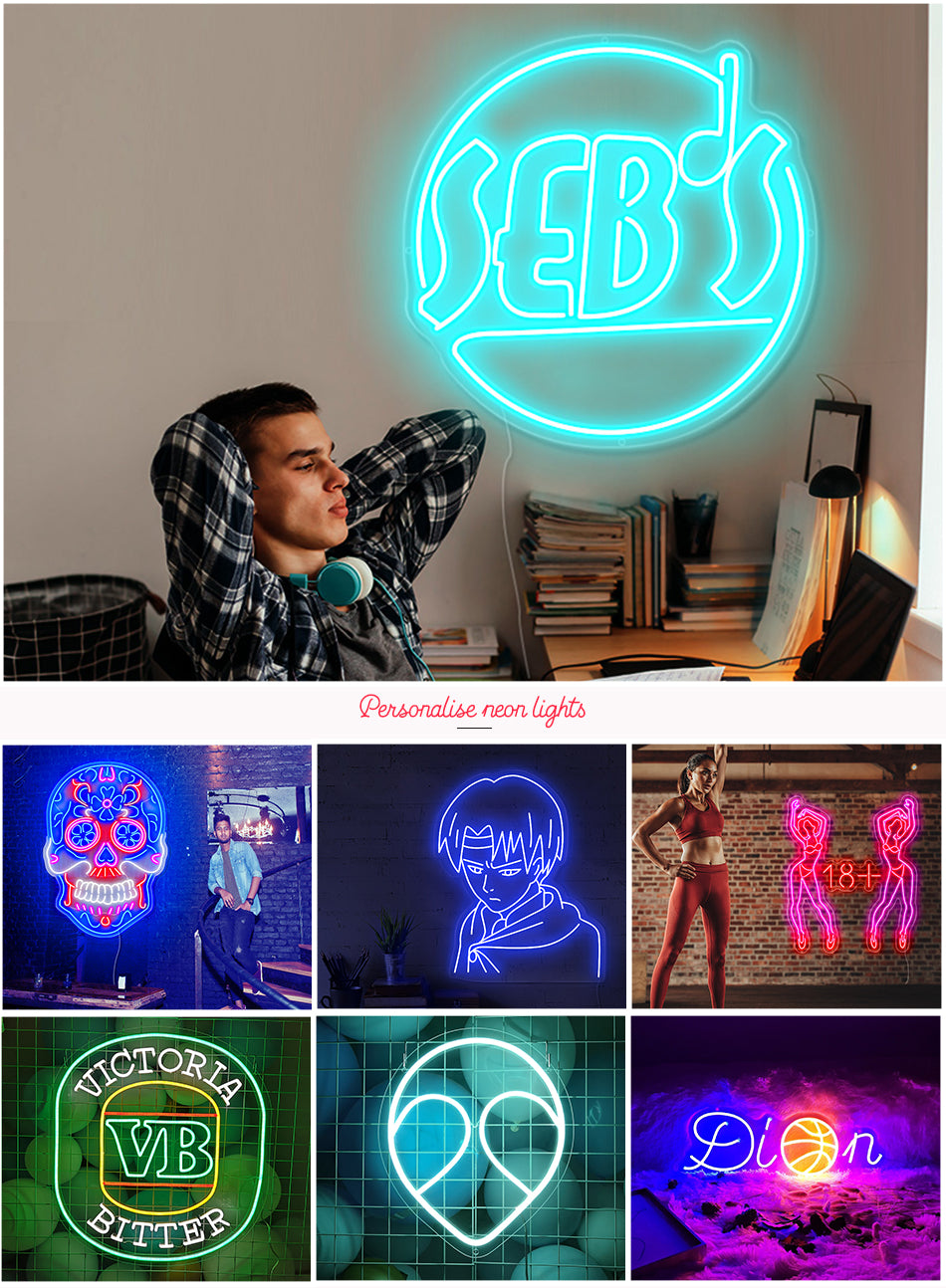 Custom personalized commercial neon light sign for your shop,office,bar or studio to Enhance your brand image and awareness so that everyone remembers your brand quickly,design with your brand LOGO or your company Corporate slogan,
upload your Upload your sketch/ LOGO
to design custom your own neon light sign
If you need to custom design your personalized neon light, the custom process is very simple, just give your sketch to us, we finish the design rendering within 12 hours, once the rendering is confirmed, it is ready for hand-made production, you will receive your neon light within 2 weeks (including production and shipping)
Payment methods:

Your payment information is processed securely. We do not store credit card details nor have access to your credit card information.
Seb's neon sign
Very happy with the sign, looks great, I recommend that everybody gets the dimmer controller, you will definitely need it in different situations
Thank you for your review. Yes, we agree and also highly recommend the free dimmer remote!