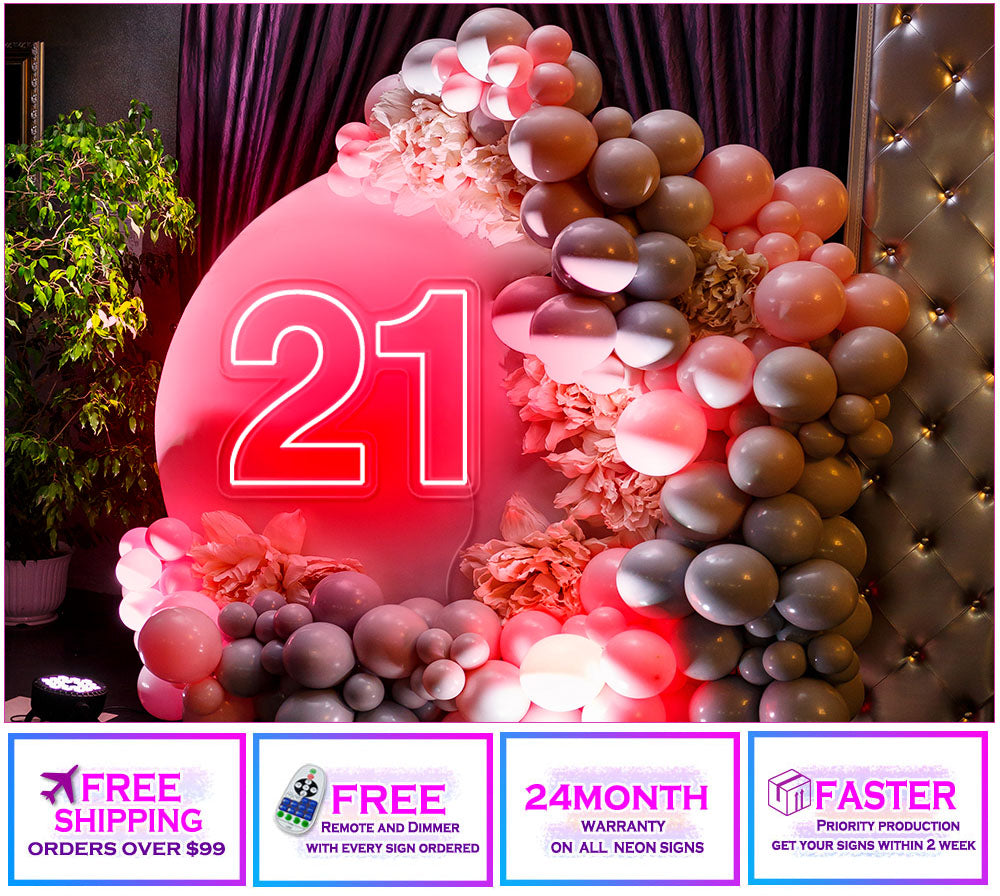 Custom Birthday party theme neon light sign
Want to add some extra ' flavour' to your 21st party? This neon sign will be a great idea to your excellent party, and I strongly believe that it can fit your party really well, make it more catchy-eyes and also to put a light for your party! Or if 21 is a number that special to you, this 21 LED neon light will decorate your room really well and more add more vibes into you room! Get a 21st neon sign to decorate amazing party pic backdrops
Celebrate Birthdays in style with a 21 neon sign
Everybody's birthday is a significant event in their lives, more so the 21st Birthday, which signifies the beginning of adulthood. People tend to decorate the birthday party location with various items, and premium neon signs have become a popular option. Moreover, individual designs of unique neon lights are also widely popular.
Read More
For a personalized 21 neon sign, you can choose any font, style, color, and size. Additionally, many people include names, logos, artworks, and other things. Creating a neon to commemorate your birthday is quickly becoming a common phenomenon.
Preserve energy with a 21st Birthday neon sign
A twenty one party decorate can be lit up with a 21 neon sign that is specially made with less electricity. A toaster uses more energy than this form of illumination! Because neon signs use less energy, they are also not harmful to the environment, and the lights can be easily controlled remotely.
Plus, a 21st birthday neon sign can be installed at any location. The pre-drilled holes on the backboard make it easy for the lights to be mounted on the wall. The overall installation of the neon lights is extremely easy and hassle-free.
A 21st Birthday neon sign is extremely durable and versatile
Because it is ideally used in various locations, a custom LED neon sign is extremely adaptable. A neon sign can be hung up at home after utilizing it at a birthday celebration.
A personalized 21st birthday neon sign ability to be used for an extended period of time is another excellent feature. Without maintenance, this illumination can last for many years. A personalized neon sign can last up to ten years if it is maintained correctly!
Neon lights ensure a safe 21st Birthday decoration
At a birthday party, you can utilize a personalized LED neon sign without any issues. Unlike conventional glass signs, its lighting does not contain delicate elements or hazardous gases. They also don't produce as much heat and noise as other lights. So, the host and the guests don't have to worry about injuries or electrical shocks. Neon lights offer nothing but illumination and a celebratory mood for a 21st birthday decoration.
Commemorate a twenty one party decorate with a big and bright aesthetic
This Happy Birthday neon is certain to produce an ambiance that'll always be remembered. It provides a look that is unique and aesthetic, making for a birthday party that is truly special.
Some additional features of neon lights are:
Acrylic backing
Remote control dimmer
Power adapter
Transparent cable
Beautiful personalized neon signs can be made to commemorate a birthday party. Neon lights can also be given as birthday presents. Shop our range of party neon signs today!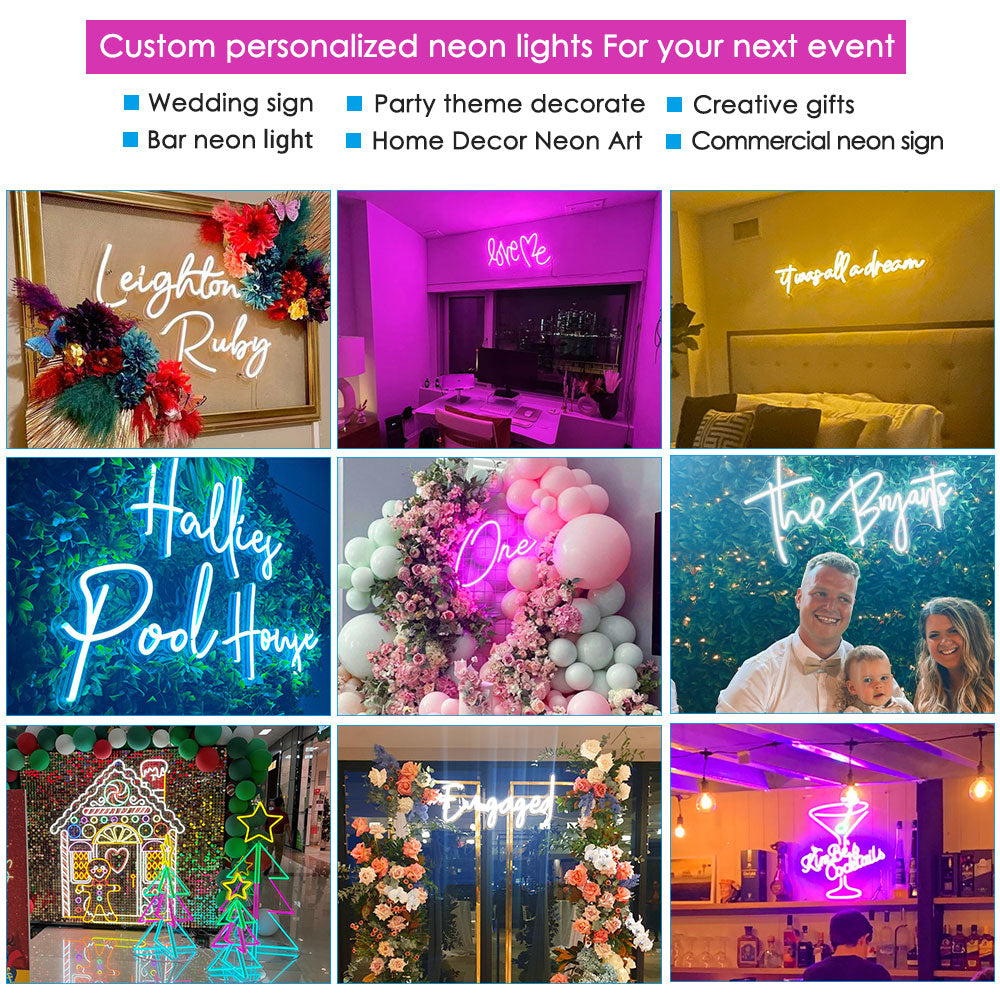 Payment methods:

Your payment information is processed securely. We do not store credit card details nor have access to your credit card information.