Have you ever tried saying out your mind to your fiance, not in words but in a much more beautiful and attractive way? The custom neon light is here for you. The personalized neon light helps you to communicate with your partner in the most romantic way ever. The custom neon sign brings out the feelings from your heart's depth and makes them visible to your partner as a form of appreciation to them for choosing you, making you their best friend and their favorite option.
Creating unforgettable homes with you are my favorite LED sign
Neon lights are increasingly popular in interior design, despite their historical associations with pubs and restaurants. They give a warm, inviting light that gives off a certain vibe and may be accentuated with other materials to create that mood. You are my favorite LED sign that can give the inside of a house life and guests an unforgettable experience.
Read More
Additionally, you are my favorite neon sign typically comes in various forms and colors and can be hung, affixed to a wall, or even standing up in a window. They can be used individually, in groups, or in animated patterns to provide more enjoyment. Additionally, neon lighting can tell a story, set the mood, or add a modern element. There are many possibilities.
Neon lights add style to any entrance
You can enjoy neon lights by coming up with a theme! This inexpensive lighting has the potential to inspire creativity. The options for designing a neon sign to decorate a house or a party are endless.
One application for neon lights is to adorn a home's entrance. You are my favorite neon sign is a cute way to give light to a space, and it looks lovely even when it isn't on.
Additionally, it can be utilized as a bright accent above a desk. Installing a neon light over the doorway is another method to enhance the mood of any entry. It will look gorgeous with any house and add flair to the doorway.
Save energy and money with neon lights.
Comparing neon signs to fluorescent lights, neon signs use just 50% of the electricity. They have energy-efficient construction, which keeps them cool all the time. Additionally, they typically don't overheat as fluorescent lights do.
This benefit should be taken into account by anyone looking to reduce their monthly energy costs because it is significant. You are my favorite neon lights may even be reasonably priced, which is even better. They provide many benefits, making them an excellent choice for any household.
Neon lights are easily customizable.
With neon lights, you may create eye-catching lighting displays for your home and considerably reduce your electricity expenses. Both indoor and outdoor applications benefit significantly from customized neon lighting.
Even outside, they can be utilized as wall lights. However, they must be protected from injury. One benefit of using neon in a home is that it can be altered in various ways.
An excellent you are my favorite neon sign may also be advantageous to a business. It can give a simple environment some glitz. Customers may learn something from them about the culture or goals of your business.
You are my favourite neon lights may be customised to fit any interior design concept and are a great way to save electricity while illuminating a room.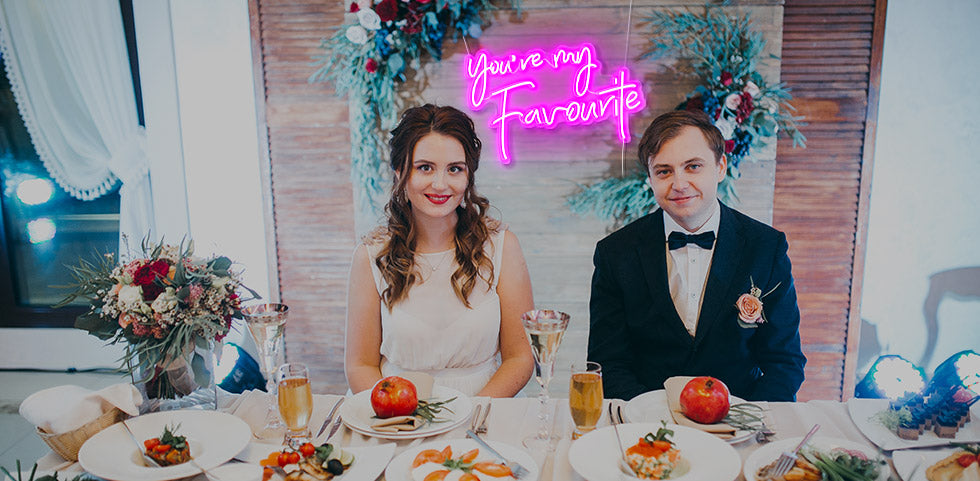 Payment methods:

Your payment information is processed securely. We do not store credit card details nor have access to your credit card information.