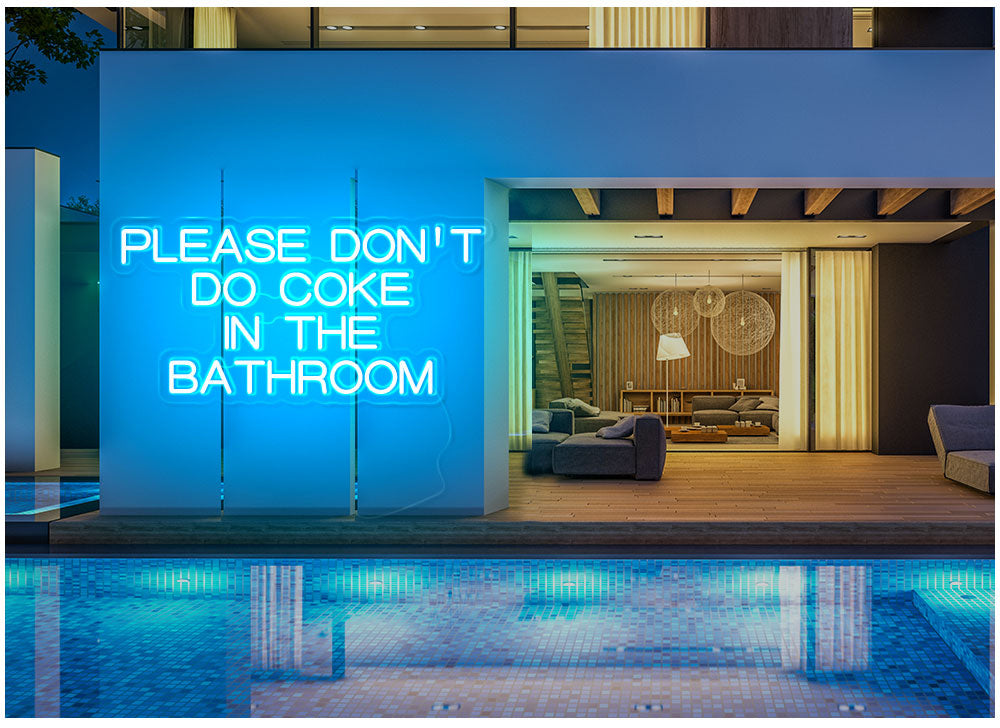 Please don't do coke in the bathroom neon sign for the bedroom or bathroom
Customers buy" Please Don't Do Coke In The Bathroom" neon light signs for stores, game rooms, or bathrooms for adding cool vibes. Our handmade led neon sign" Please don't do coke in the bathroom" has its own attitude to everything, and it will light up your whole bathroom. You will absolutely love this. This is an amazing deal and even better than your expected. Buy it Now!
Buy all neon light sign with free dimmer so you can adjust the brightness according to your needs,if you choose multicolor ,you can get free controller to control colour
Payment methods:

Your payment information is processed securely. We do not store credit card details nor have access to your credit card information.