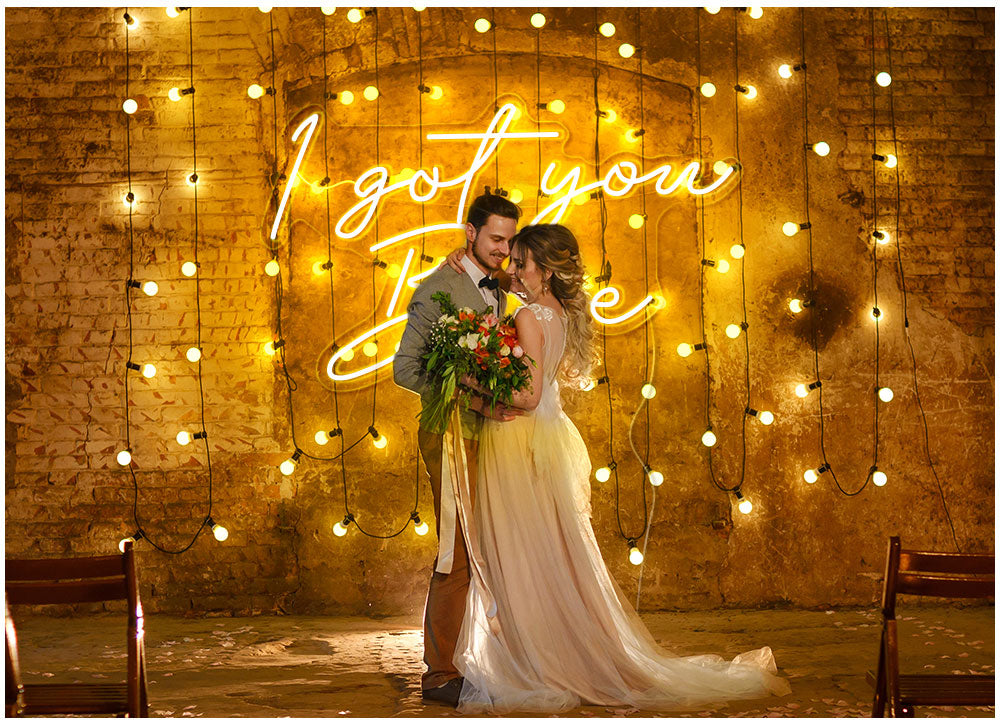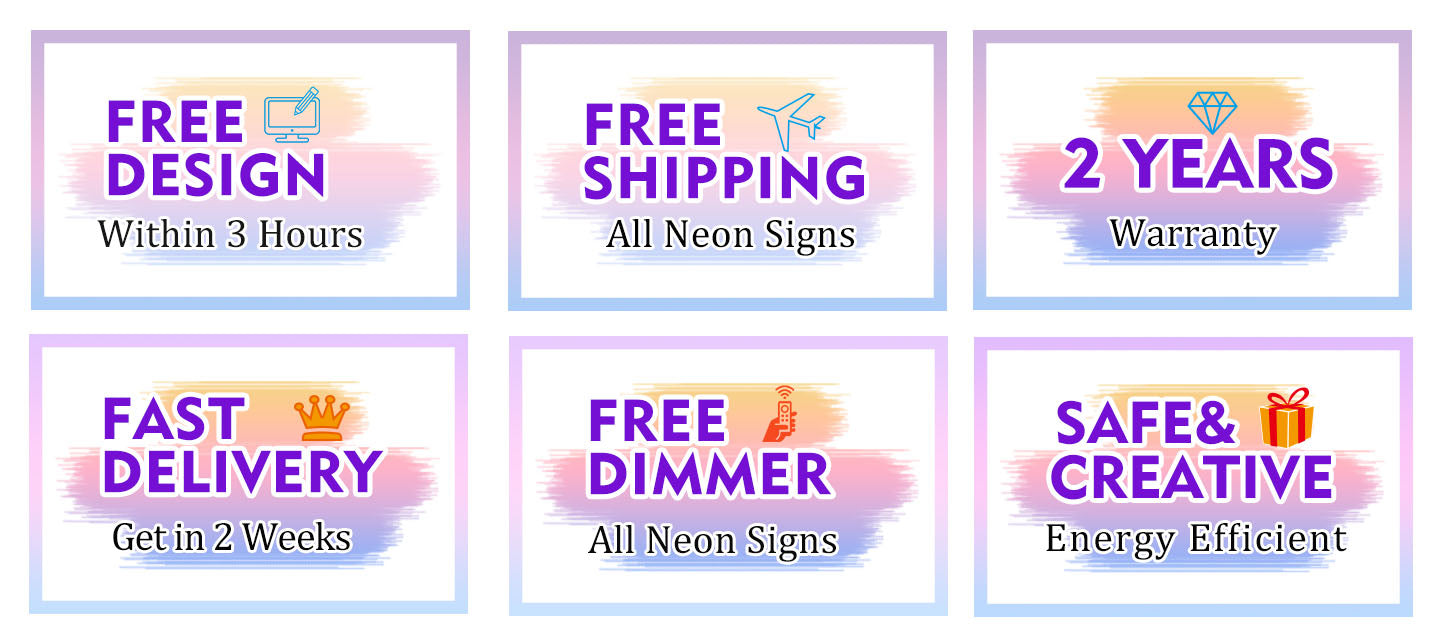 Custom personalized neon light sign for your partner_I got you babe neon
A great decoration for your wedding, this sign will shine your wedding, and let every one know how much you love your partner. I promise this will give your wedding a great vibe, so I strongly suggest this to to. Cause how beatiful, shinning and catchy-eyes it is. And I believe that every will love you wedding!
I got you babe led sign
Neon signs are a great way to wish your loved one and convey your feelings uniquely. If you are looking for something special decoration for your wedding celebration, then try the I got you babe led sign. This would make your partner fall for you again and cherish the beautiful bond among partners. The soothing glare that this neon light exhibits will rewind all the beautiful memories you had with your partner, ensuring that excitement and a more joyful life await you in the future.
Read More
Neon lights for wedding
Weddings are about cherishing the attachment and the lovely bond between the bride and groom. As an engaged couple, you will walk down together to the next stage of life. So why not celebrate this special moment with the I got you babe led sign from the neon party, making it even more unique and authentic? The wedding comes along with anxiety, pressure, excitement, and a bunch of other feelings.In this mixed-feeling situation, it will be great for you to use this neon light to chill and relax for the most special day of your life.
Make your loved one feel more comfortable by hanging or placing this I got you babe led sign in your bedroom or the lounge area of your house.
Benefits of using neon lights
There are a lot of benefits to using neon lights. Some of them are listed below:
Custom neon lights
There are a wide variety of neon light options to choose from. But as a couple, there are some designs or any other special memory that you both want to showcase through the neon sign. These neon signs are fully customizable and can be made to any design with excellent precision and measurements.
Longevity
As your wedding joy will last for a lifetime, and so will this neon light. Neon lights have an average life of ten years and will not fade the light or the glare even after heavy usage. So you don't have to worry about the special decor of your wedding as it will be a great remark for your special day and will make you remember that life-changing phase.
Easy to install and use
Neon lights can be installed much more easily than other birthday decor items that comprise balloons and wedding banners; this will also save you a ton of time and effort. You only have to figure out where you want to place it. You can hang it from a wall or on the front door of your house; either way, after you have figured out the perfect spot, just plug it into a socket and switch it on.
Why consider Neon party?
The neon party delivers the most premium and accurate neon lights. Neon lights can increase the appearance and be a great addition to the decor of any event, especially weddings. It is one of the best ways to express your feelings to your loved ones.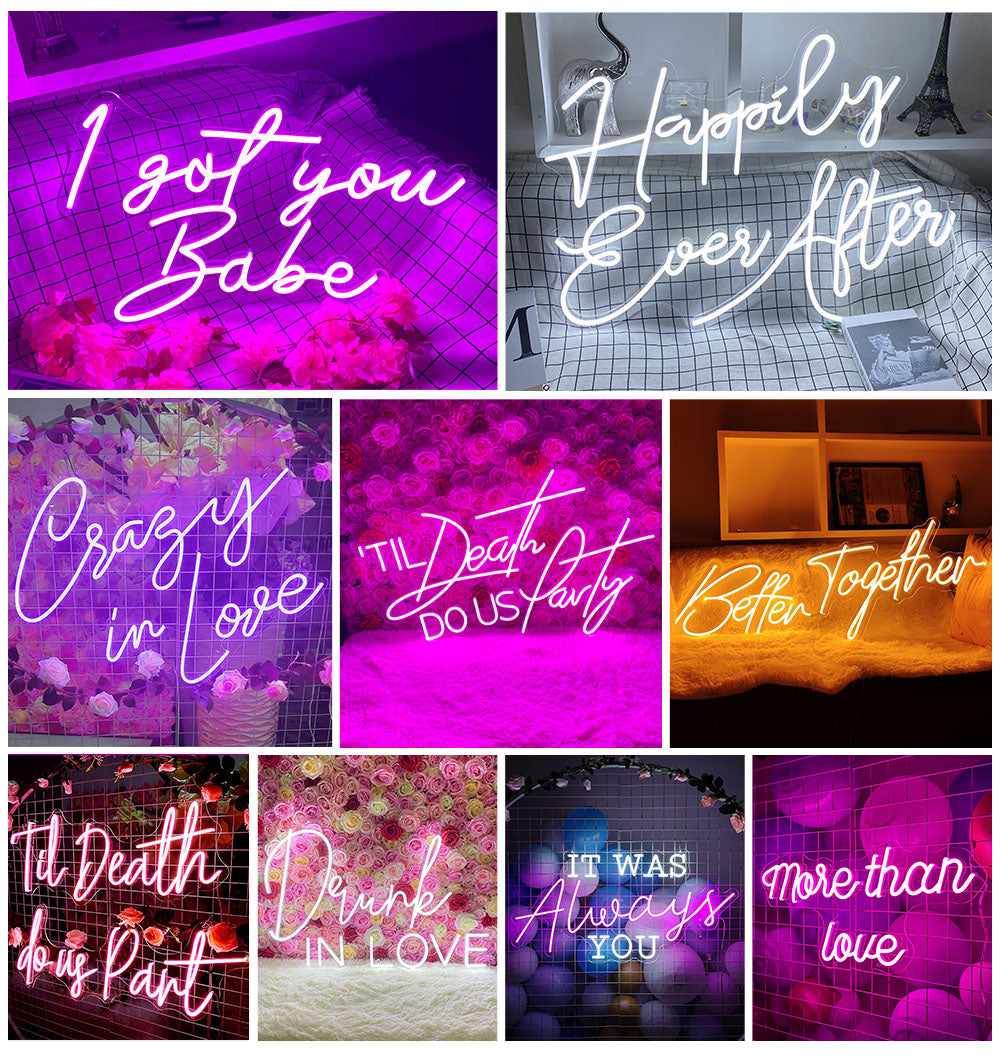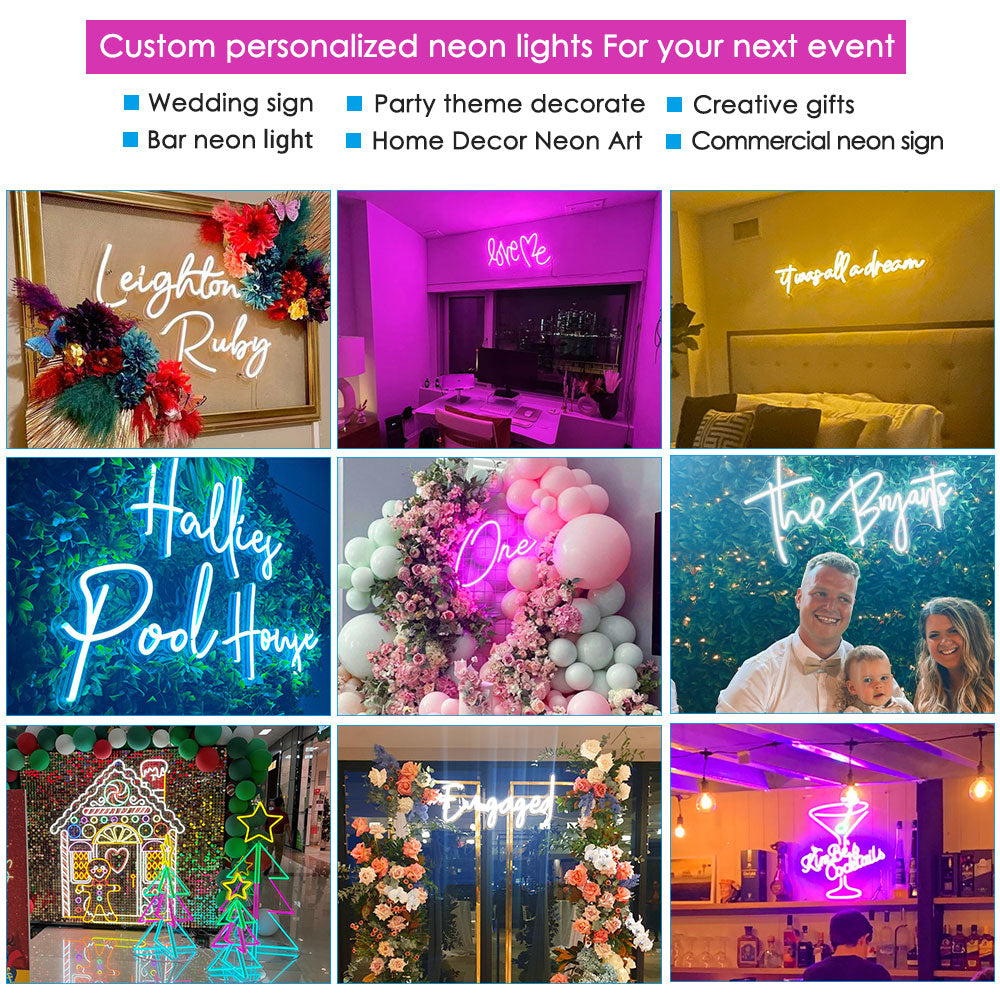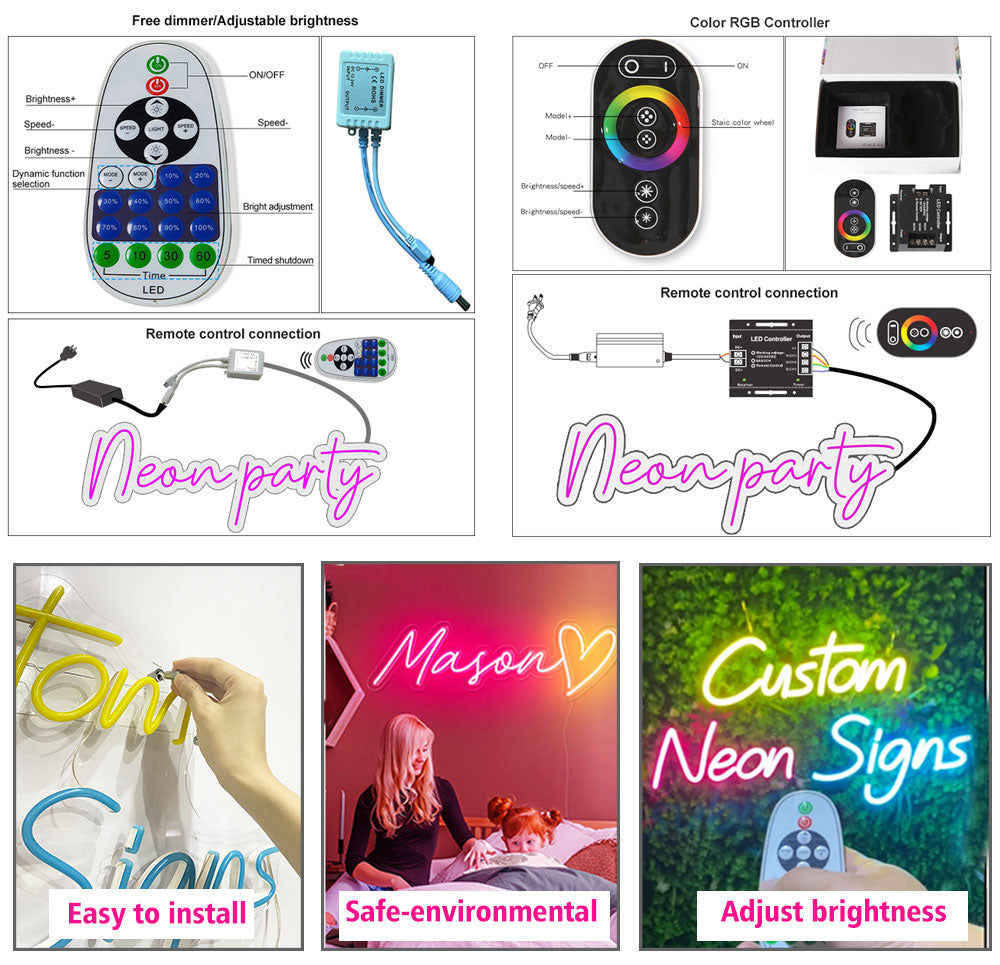 Payment methods:

Your payment information is processed securely. We do not store credit card details nor have access to your credit card information.