The type of welcome we get at home makes us anticipate returning home. "Hello Gorgeous" is a truly gorgeous neon sign that comes in a tone that will, without doubt, make your loved ones feel appreciated. How about having it as a series of surprise congratulatory custom made LED signs for a loved one? You can only imagine how much it will mean to them. Stores and restaurants can also find a use for this custom led neon as it can be used as a welcoming décor. As you know, customers sure love to be appreciated and valued.

Hello gorgeous neon light
Neon lights are a great way to express how you feel. These are used for advertising the brand or any store, such as a flower shop. A flower shop can use these neon lights to showcase the shop's brand, which will act as an eye-catcher for the people passing by. Also, it will be visible from long distances and act as a navigator to the shop.
Read More
Similarly, hello gorgeous neon is also very useful and common on every other occasion. Neon light has become a major part of modern interior decor in recent years. So if you want to express your feelings to your loved one, you can use neon signs.
Neon light hello gorgeous sign for someone special
Being loved by somebody is one of the most special feelings a person would have. So if you wish someone to know how you feel about them, consider gifting them the neon light hello gorgeous sign. This explains all the admiration and affection that you have for them. This can also be a great way to welcome somebody. Just hang it on the front door of your house to give them a warm and cheerful welcome. This hello gorgeous neon light can also cheer you up by placing it in your bedroom. So whenever you glance at it, remember to be cheerful and encouraged.
Neon light benefits
There are a lot of advantages of neon lights, some of which are listed below:
Versatility
Neon lights are versatile in usage. These neon lights can be used in several locations and are not just for a single event. For instance, you have a neon light hello gorgeous sign, which can be used if you wish to welcome an acquaintance warmly or if you want to cheer yourself up in the middle of the day. These neon signs are vibrant in color, making them more suitable for different events. The hello gorgeous neon light can also be used to encourage yourself towards self-love and self-recognition.
Easy to install and operate
It only requires that you place it in the desired location. You may hang it from a wall or place it on a desk; either way, you must plug it into a socket to use it. In actuality, neon lights can be easily removed with no further work. So there are a few complications in installing these neon signs. The most interesting part is that these just operate by plugin into the socket, eliminating the problem of excessive wires.
Less energy consumption
Wide voltage variations are not a problem for neon light signs. This ensures that even if there is a voltage fluctuation, these Neon lights will always function safely without burning or causing damage to the LED within.
Why Neon party is best
The neon party takes all the best and premium decor designs for you that add to the highlight of the event or any celebration. This hello gorgeous neon light will ensure you are always connected to creativity and the color spectrum. All the neon lights and signs are made precisely and are tested thoroughly before delivery.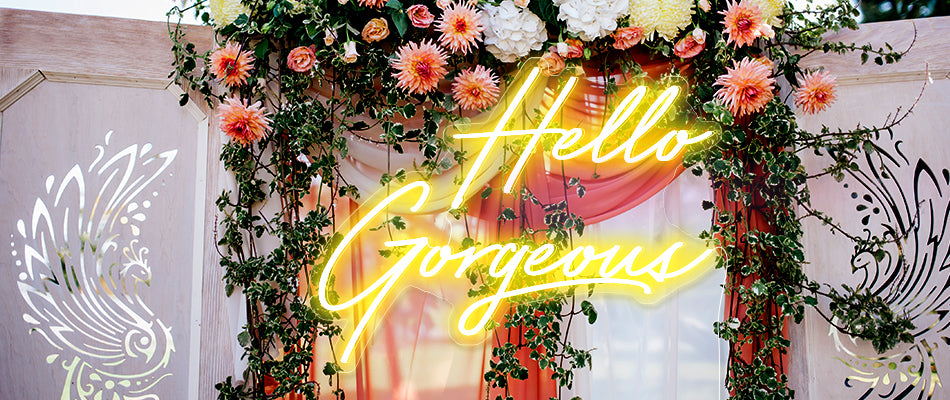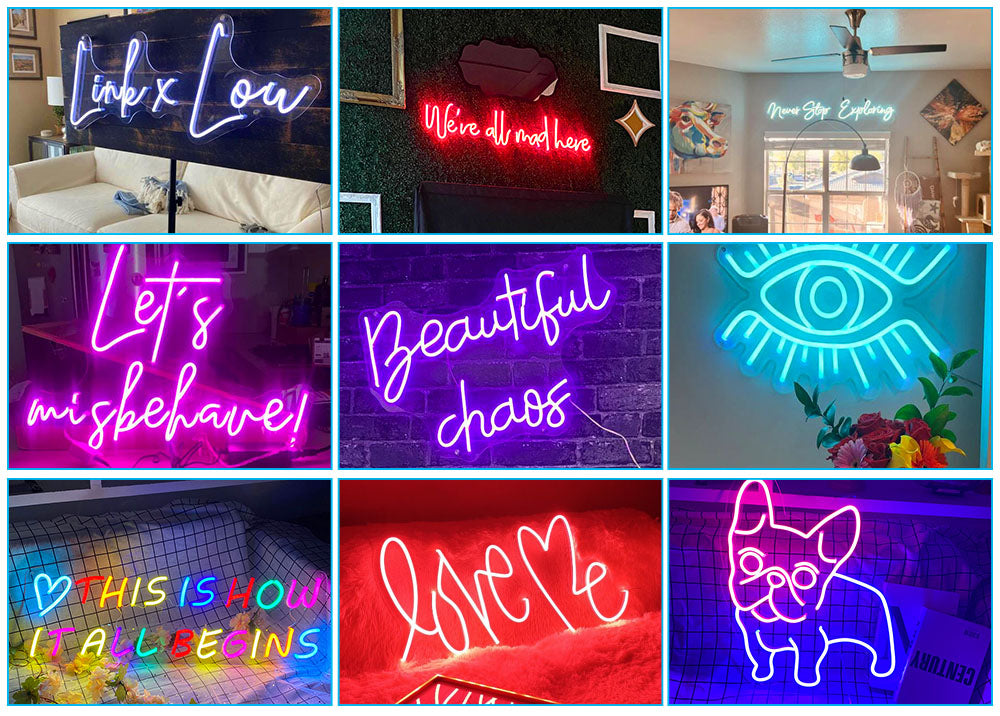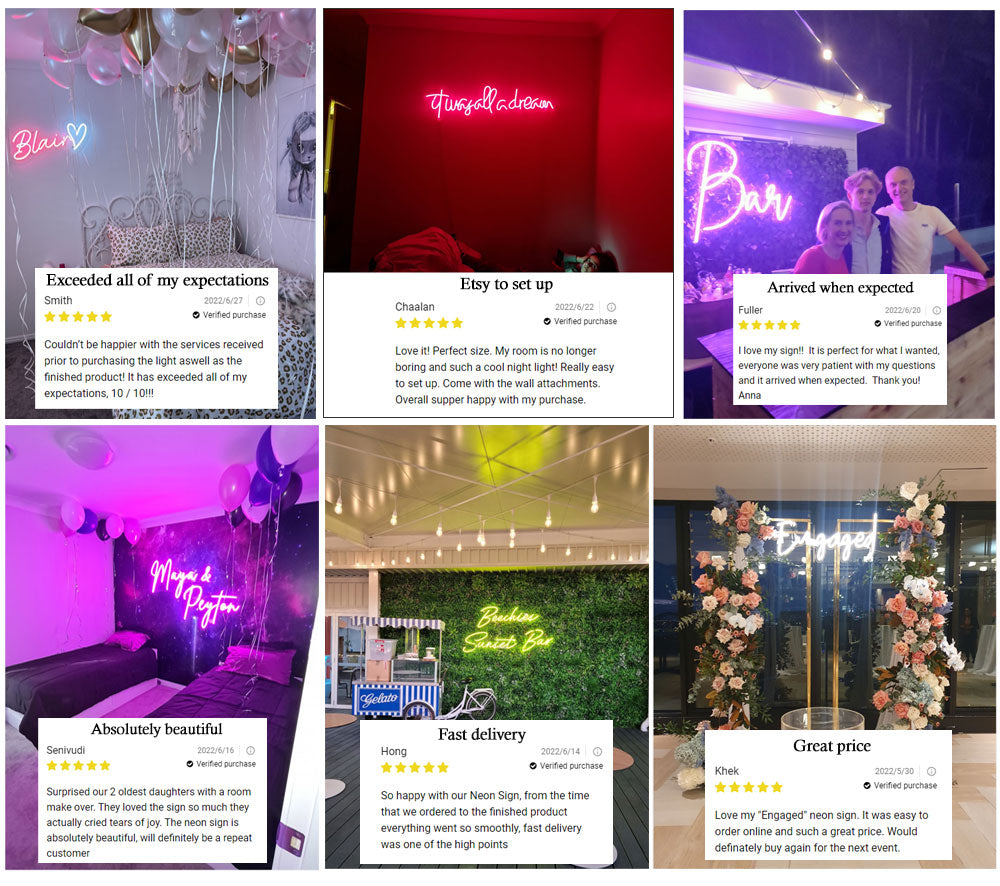 Payment methods:

Your payment information is processed securely. We do not store credit card details nor have access to your credit card information.