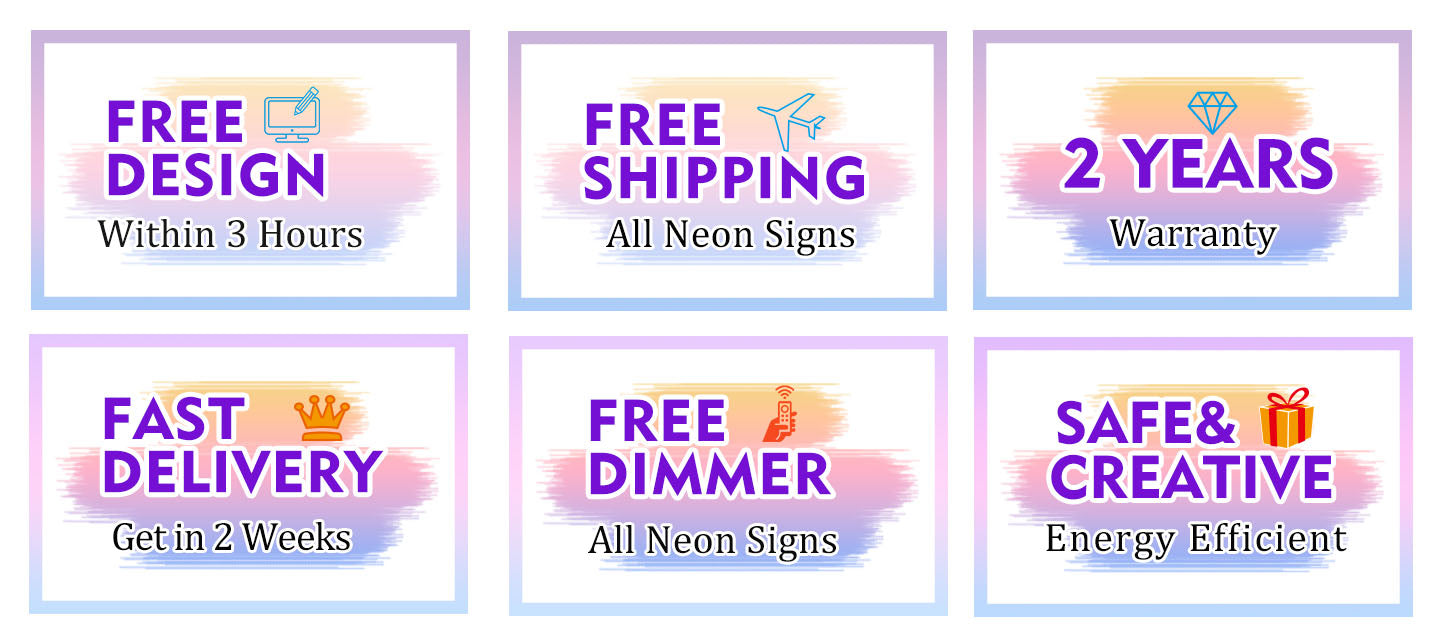 Easter is coming, do you have any idea about decorating your home? let's together decorate to celebrate Easter, first, we need to custom an Easter happy neon sign for the theme, and then custom an easter eggs neon, a cute easter bunny neon light, It would be even more perfect if you could custom an easter lily neon light to decorate the garden, It's must be more romantic and atmosphere that Easter decorated with neon lights, These colourful glowing neon lights will be better than you expected. let's custom them now! You will get it before Easter.
Custom Easter themed decorations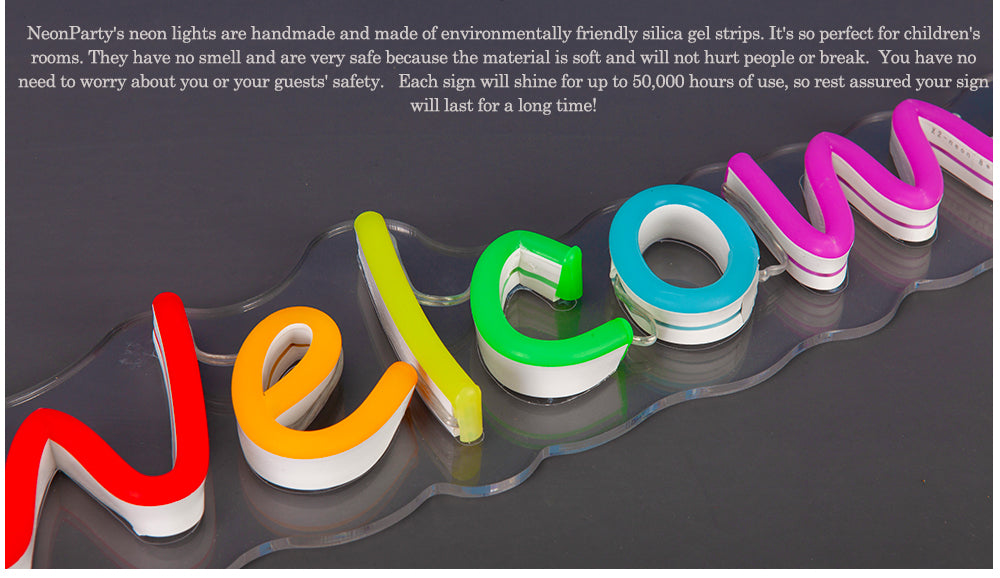 This special gift for your wedding is sure to amaze everyone,your guests will loved it for pictures,and After the wedding party,it's great that you can use at home,in the photo there's a POP of color photo booth light.The sign is perfect for outdoor wedding or indoor wedding


Home decor is important at all times, not just at Christmas day!So,Let's light up your sign and begin your fine day! We can design custom neon sign for living room,bedroom ,children room and garden, light up your sign can make you home look brand-new,It's Warm and romantic,and It'll put you in a better mood,customize your own neon lights decorate your home now!you can customize the text and shapes.


It is necessary to plan a creative theme for each events ,Use custom neon to make your theme stand out,such as birthday party,weekend party,dancing party or wine party ,Make neon lights by hand according to your requirements are personalized for you,It's gonna impress you and your friends,now to custom neon signs for next events.

Whether it is personal or commercial,you can Custom your own personalized neon lights,Such as your favorite sketch, business logo or even the shape of Your pet shape,No matter which style, The effect will surprise you, custome now!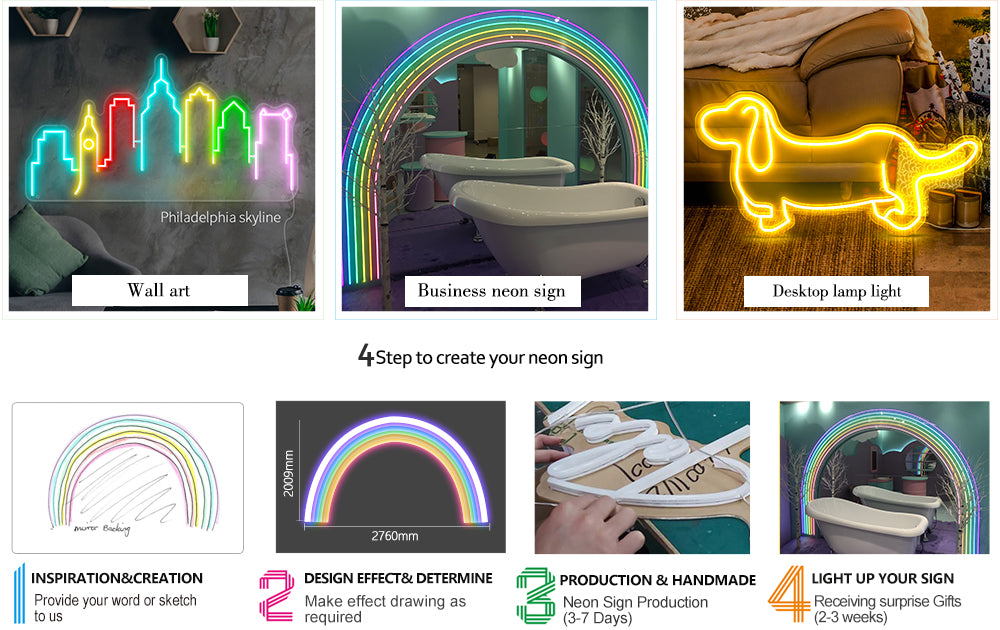 Payment methods:

Your payment information is processed securely. We do not store credit card details nor have access to your credit card information.