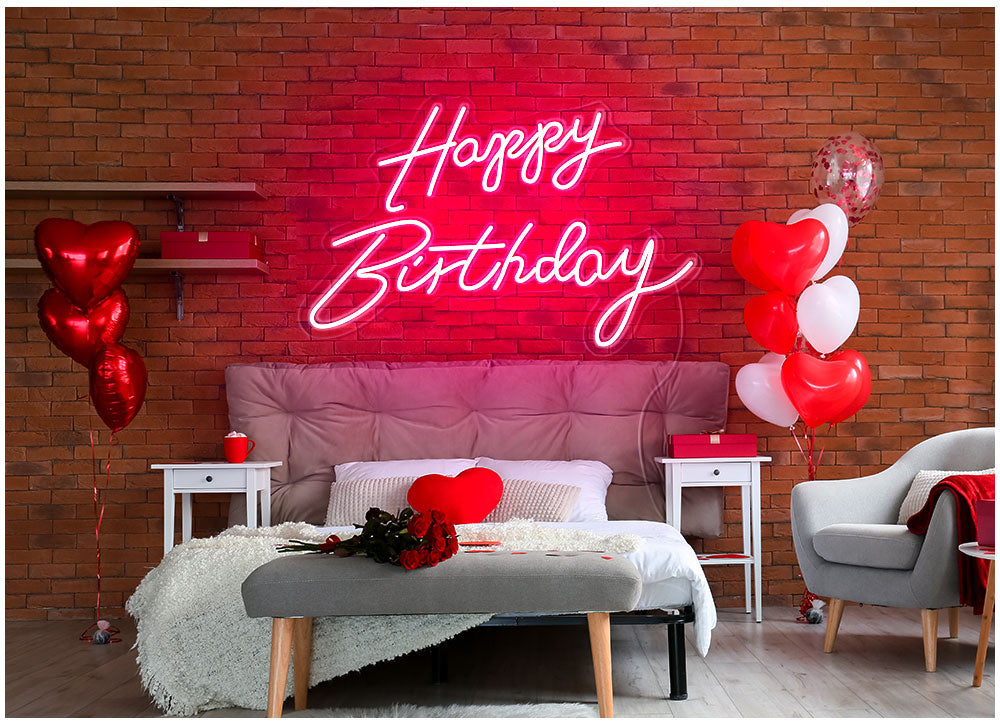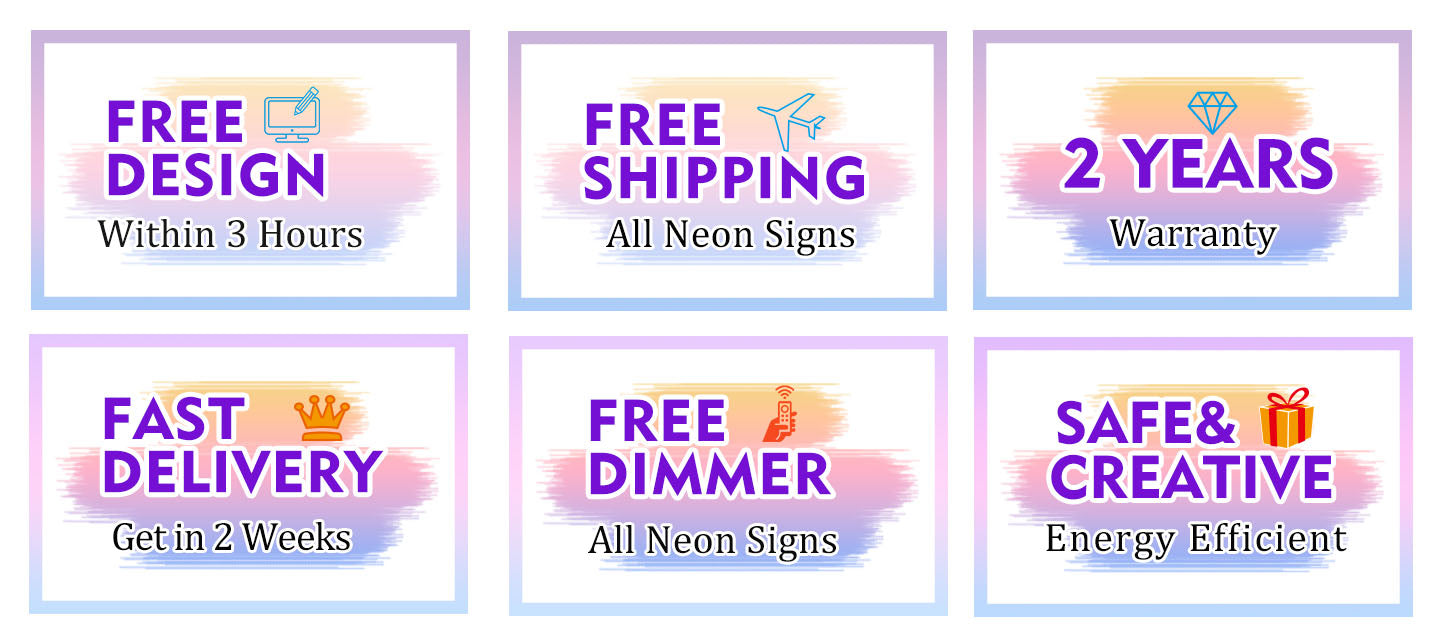 Happy birthday neon light sign creative backdrop for sale
Are you struggling with what decoration you going to decorates your Birthday or others' Birthday with? What kind of ornament is most catchy-eyes and cool vibes. A neon sign! I can promise there will be a huge different that a party that have neon sign and a party that don't have neon as a decoration. So I strongly suggest you to purchase one of our Happy Birthday neon sign, so it can give you the coolest party ever! Really happy with the size and brightness. It's not too heavy ,Very cute for party pic backdrops.it has a good price so this happy birthday neon party is suit for personal as same as commercial hire
Happy birthday party theme sign
Looking for a great decorative item for your birthday party? Neon lights are the best option if you are seeking some decor items to make your birthday party special. Happy birthday, party theme signs are specially designed to make you or your associate feel special on his/her day.
Read More
You won't be able to take your eyes off the beautiful neon signs placed on a corner or hung on the wall in your birthday party celebration. Neon lights are a great way to add spice to the celebration of this special moment and make it memorable.
Best birthday decoration ideas!
If you are also bored of using the same old ways of decoration on birthdays and want to try out something new and exciting, then consider using the happy birthday neon light theme sign as an additional ornament in your birthday party decoration. If you want to wish somebody on this special occasion and don't want to do it the old way and try something unique, then just place the happy birthday neon sign over any panel in the room. Neon lights such as happy birthday party theme sign are intensity adjustable, so you don't have to change positions to avoid the glare it sparks. These high sparkling neon lights will attract everybody's attention to your special day.
Why are Neon lights best for decoration?
Neon lights are long-lasting
One of the major highlights of neon light is that it has a longevity of around ten years, which is more than enough time period for any kind of decoration in terms of lasting period. So you don't need to be afraid of issues like dimming or fading glare. Also, you don't need to go for decor items shopping again and again. Neon lights like happy birthday party theme sign are reusable.
Customizable
Looking for something unique and personalized? You can even order your customizable neon lights. There is a wide variety of beautiful and vibe-matching options available for you to choose from. But personified designs are unmatched. No matter what you want, a logo, a letter, or any word, you can choose any design of your liking. And be sure that it comes with accurate measurements.
Easy to set up
You can easily place and install the happy birthday party neon signs. Without much of a hassle you have to incur while placing balloons and banners, neon lights can be installed much more conveniently. All it takes is just placing it in a particular spot of your wish. It can be a desk, or it can be a wall where you would like to hang it, and then just plug it in the socket, and you are good to go. In fact, neon lights can be removed instantly without any extra effort.
Neon decor for birthdays
Birthdays are all about celebration and excitement. Cherish the birthday boy/girl using these exclusive birthday neon lights and make their special moment even more special. Add a vibrant touch to the birthday party by spreading the happy hues of happy birthday party theme sign over everybody.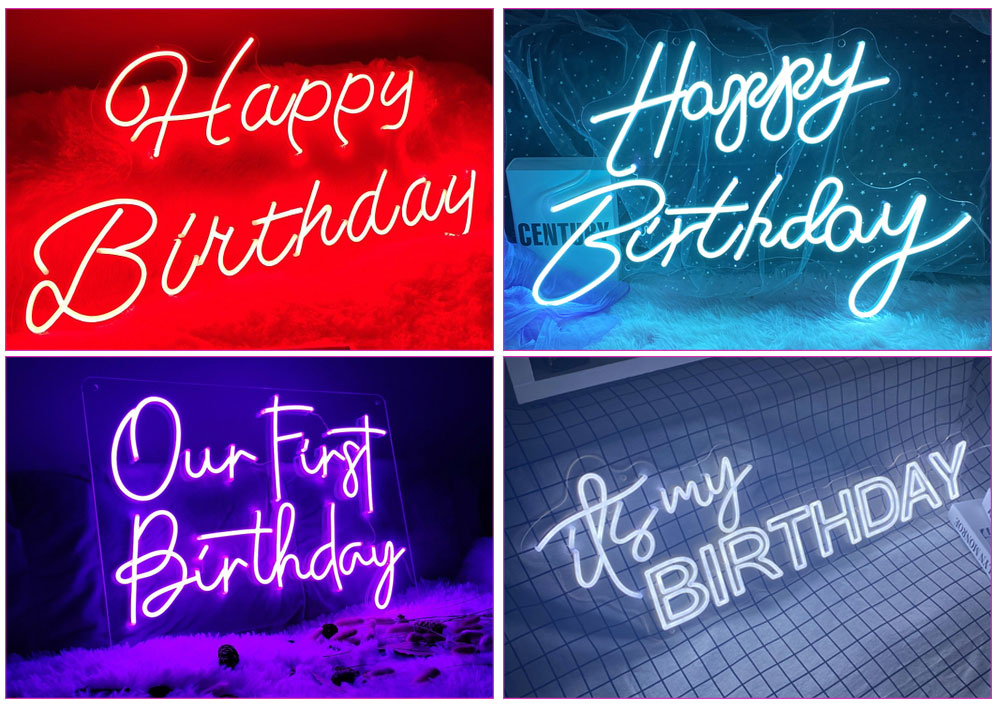 Custom amazing neon signs fix your needs
*Romantic neon lights
*Children's room neon art
*outdoor neon lights
*Custom name neon light
*Cool neon lamp light
*Commercial neon sign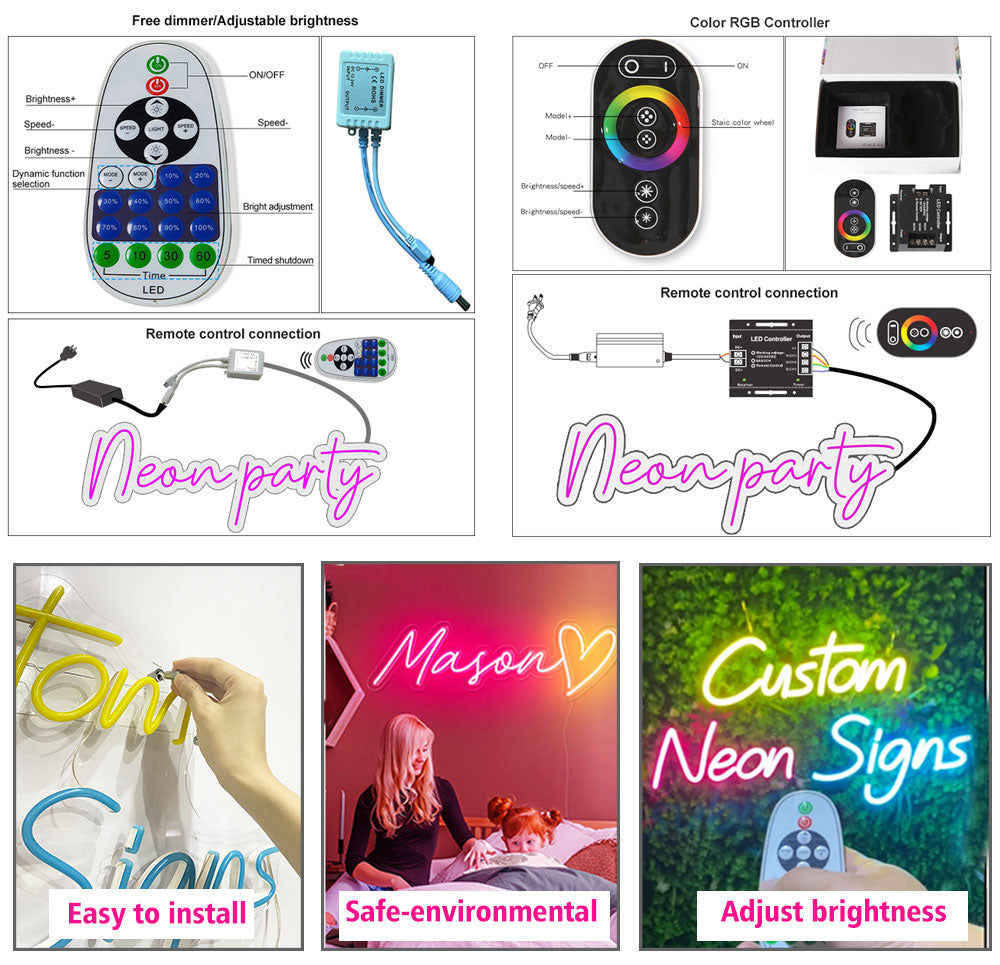 Payment methods:

Your payment information is processed securely. We do not store credit card details nor have access to your credit card information.