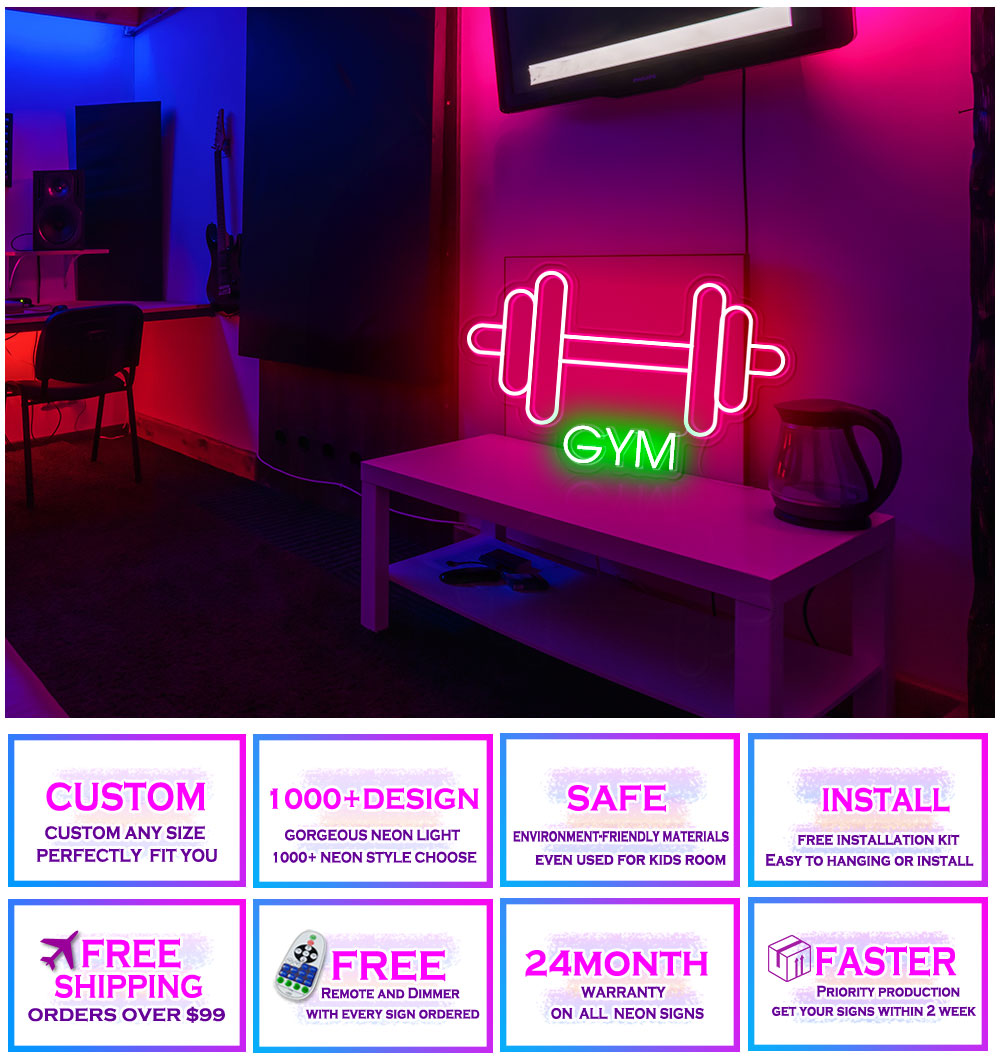 Custom Dumbbell Neon Sign for home gym or Fitness studio
Are you ready to hit the gym?It doesn't matter if you not ready ,buy this cool Dumbbell Neon Sign for your bedroom or home gym,It will give you motivation,I have to say, it's a pretty cool sign neon art,you will received a lot of compliments,GYM neon light sign it best forPersonal or Business,buy now!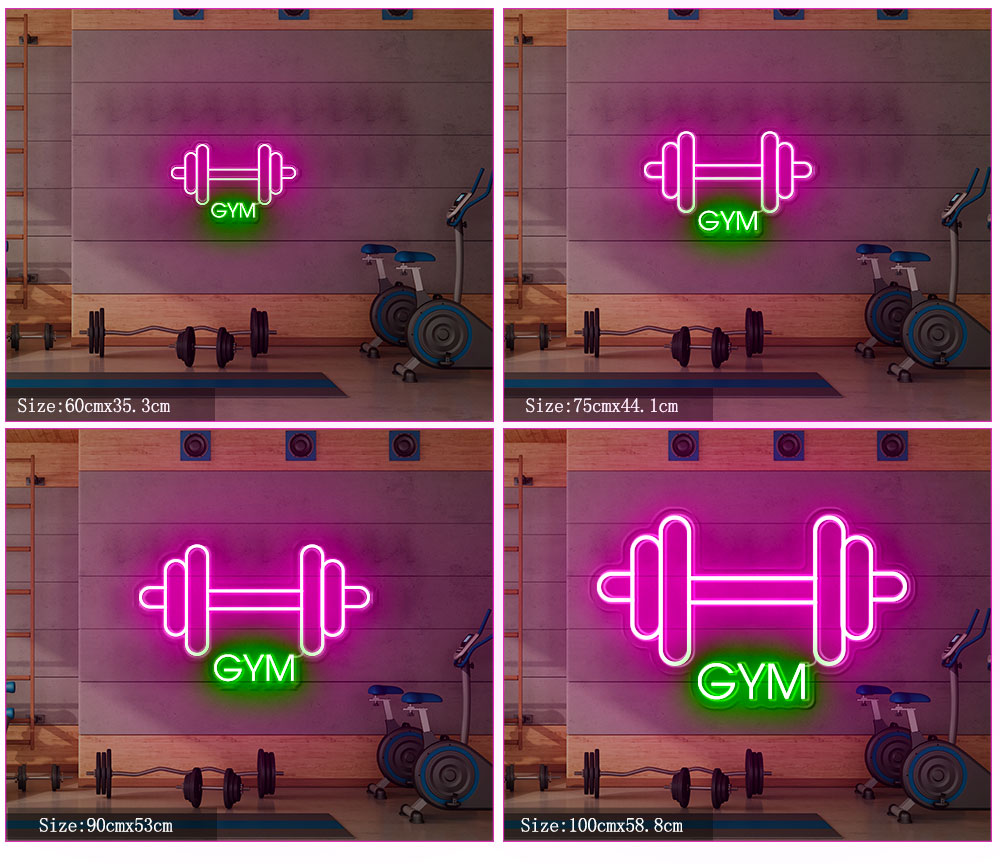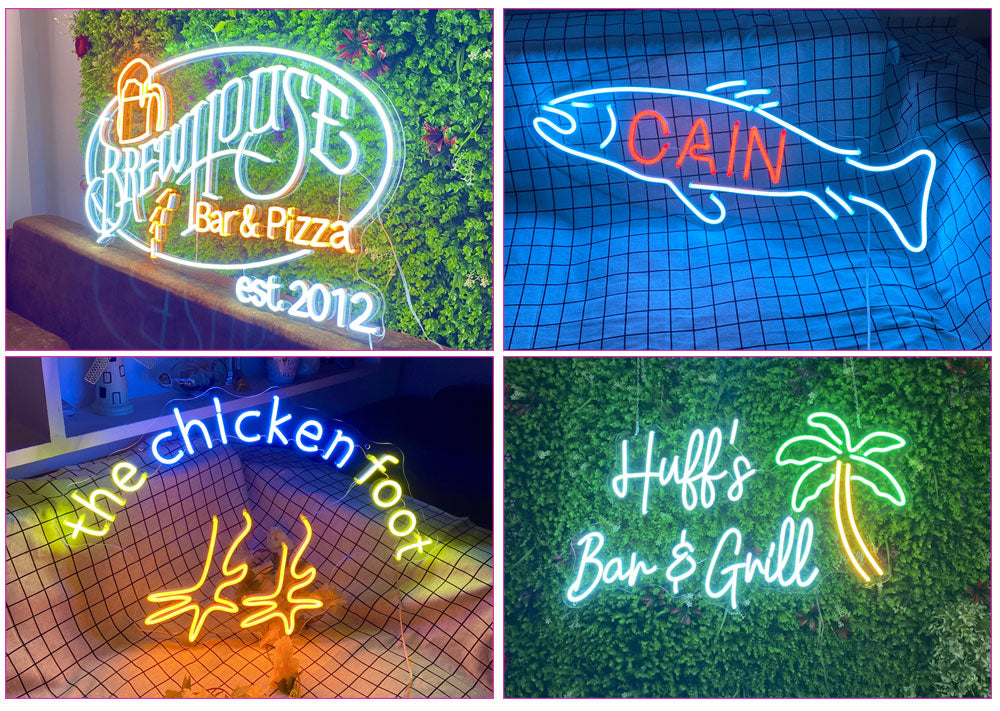 Buy all neon light sign with free dimmer so you can adjust the brightness according to your needs,if you choose multicolor ,you can get free controller to control colour
Payment methods:

Your payment information is processed securely. We do not store credit card details nor have access to your credit card information.