The business neon sign is becoming more and more popular, they can light up your stop, and also can increase your business. Because consumers can't wait to take pictures of beautiful neon signs and share them on their social media, giving you free advertising for your brand! Design your text online or upload Your Image/Logo to us. Our neon signs are handmade, and it's perfect, we offer a free quotation and design renderings for you.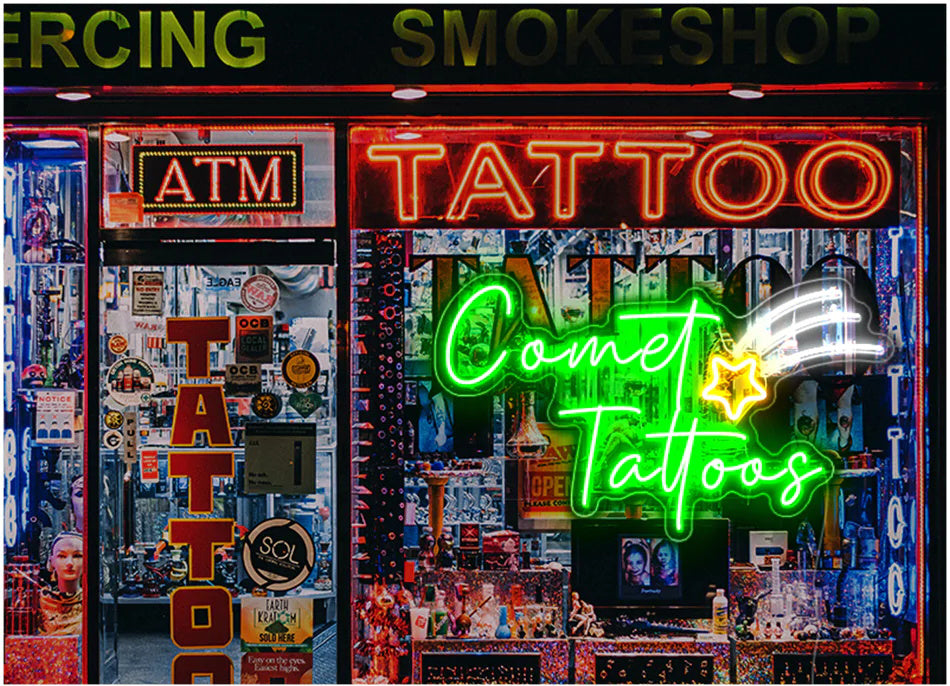 Custom personalized commercial neon light sign for your shop,office,bar or studio to Enhance your brand image and awareness so that everyone remembers your brand quickly,design with your brand LOGO or your company Corporate slogan,upload your Upload your sketch/ LOGO to design custom your own neon light sign
If you need to custom design your personalized neon light, the custom process is very simple, just give your sketch to us, we finish the design rendering within 12 hours, once the rendering is confirmed, it is ready for hand-made production, you will receive your neon light within 2 weeks (including production and shipping)
Payment methods:

Your payment information is processed securely. We do not store credit card details nor have access to your credit card information.