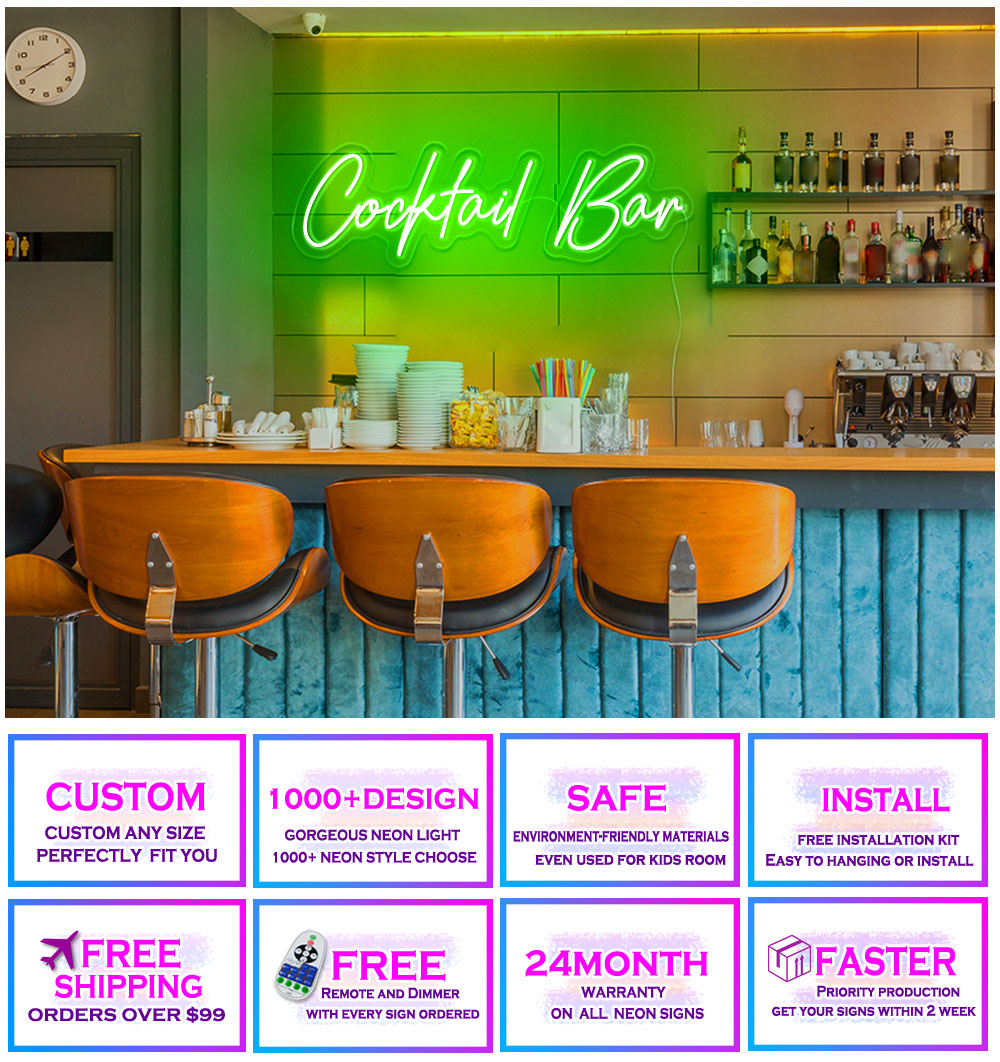 Cocktail Bar neon wall sign
An excellent decoration for you and your Bar! Worry about your Bar is not attractive and unique enough? A Cocktail Bar neon sign will help you resolve the problem. Hang it on the wall that behind the bar counter. At, night you turn that on with other little LED light turned on and it will definitely the coolest and have the most vibes bar in the street! If you also have a bar counter at home, this neon sign will be a great decoration for your your bar ecounter, it will work better when there is a party!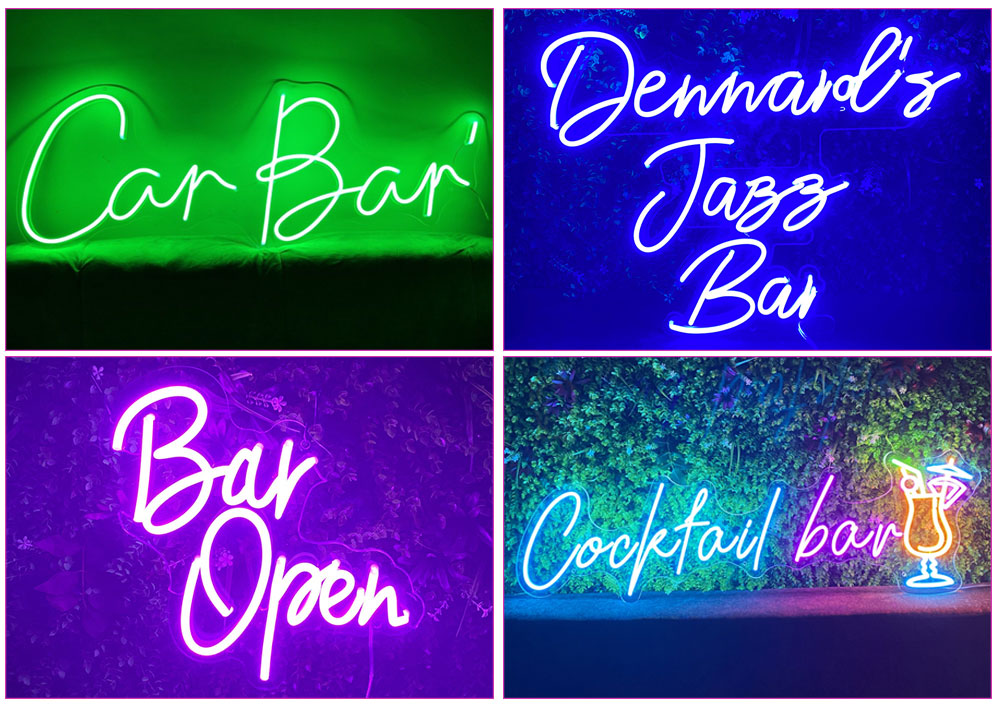 Buy all neon light sign with free dimmer so you can adjust the brightness according to your needs,if you choose multicolor ,you can get free controller to control colour
Payment methods:

Your payment information is processed securely. We do not store credit card details nor have access to your credit card information.