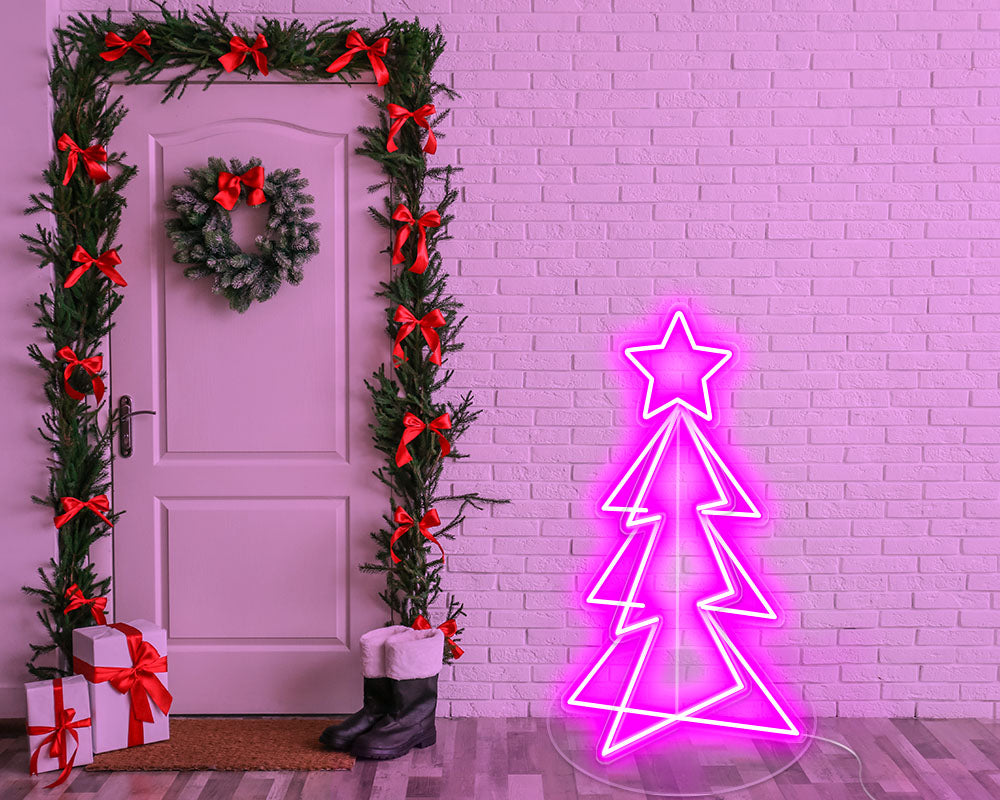 Let's prepare special and unique Christmas decorations this year! Our neon signs are all made of environmental-friendly material. They won't heat up even after a long time of usage! Trust me, our neon lights will surprise your friend and your family! Because they are such gorgeous and have affordable prices, too! And to wish everyone the best Christmas ever, we offer 35% discounts on all of our Christmas theme products!
To spread happiness and the blessing of Christmas! We made this 3D LED Christmas tree neon sign light. It is literately a sign that can stand by itself, isn't this just cool and novelty? Purchase this mini Christmas tree neon sign decoration for your children! They will love it!
Payment methods:

Your payment information is processed securely. We do not store credit card details nor have access to your credit card information.