Light
up your room with a fruit neon sign banana light! Long lifespan &Energy Saving
!custom Banana neon signs for home,it can be as Kitchen neon light or as lamps for children's bedroom,it's perfect!
*Compact and shock-proof with its real LED flexible neon tube and sturdy plastic.
*Night neon sign requires low voltage with high efficiency.
*Used as everyday home decor, great for mantel, picture window, yard or as photo/set props.
Diversify of a living area with a banana neon sign
The right kind of lighting is always essential for homes, places of business, and events. There are now many types of unique illumination available, including neon signs. Neon signs are eye-catching lighting fixtures that come with many advantages and benefits.
Read More
Create a fun ambience with neon lights
Banana neon signs are excellent for creating a fun atmosphere in any specific location. These kinds of charming neon signs can also be used in a bar, coffee shop, restaurant, or cafe where people come to relax and unwind.
A remote control is usually included with these neon signs so the brightness can be turned up or down. Banana neon signs feature pre-drilled holes, so they can be placed anywhere.
Neon lights naturally beautify rooms
The beauty of a neon sign surpasses that of standard tube and bulb lighting. It is a work of art for any room's wall. It also rapidly grabs people's attention due to its appealing and innovative design. Neon signs usually add to the beauty of any area with their vibrant hues and light
Neon signs come in a variety of designs as well. Spending money on a neon sign helps accentuate the ambiance in a bedroom or any other space.
Save time and money with neon lights
More energy is saved when neon signs are used. Compared to conventional light signs, neon signs consume less electricity. Because they utilize less electricity, they are also more environmentally friendly. Additionally, since they are safe to use, they can be utilized seamlessly without any worry. Like a conventional light sign, a banana neon sign does not release any hazardous gases.
Neon signs also don't break as easily as conventional signs do. Furthermore, it's okay to touch these twenty one neon sign. Therefore, there are no reasons to be concerned about the safety of these signs.
Neon lights are easy to clean
Depending on the reason they stopped working, neon lights can usually be repaired easily. For instance, in certain circumstances, gas is the issue. Therefore, it can simply be refreshed. Altering the transformer is another technique to give the banana neon sign a second chance.
Additionally, a lot of people overlook the fact that neon signs should be clean at all times. There is a greater chance that the lights won't work properly if there's a dust settlement inside it. Hence, dirty neon signs won't be as brilliant as those that are clean.
Neon signs are highly Eco-Friendly
Neon Signs are Highly Eco-Friendly Another significant benefit of neon lights is their eco-friendliness. These lights are less damaging to the environment because they use less electricity. Additionally, because these lights have a long lifespan, they actually use less waste than other types of lights.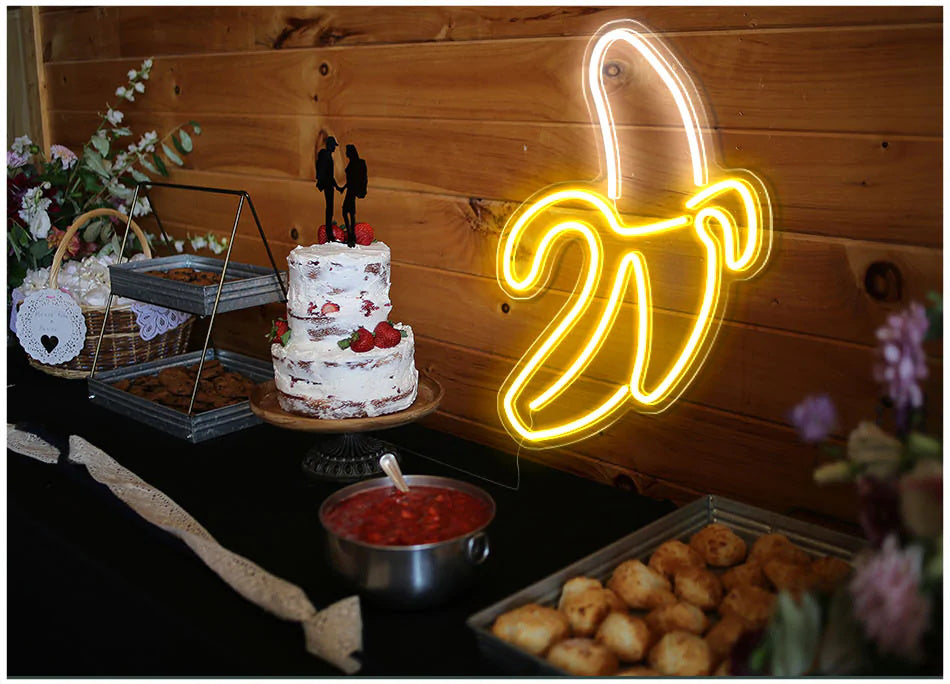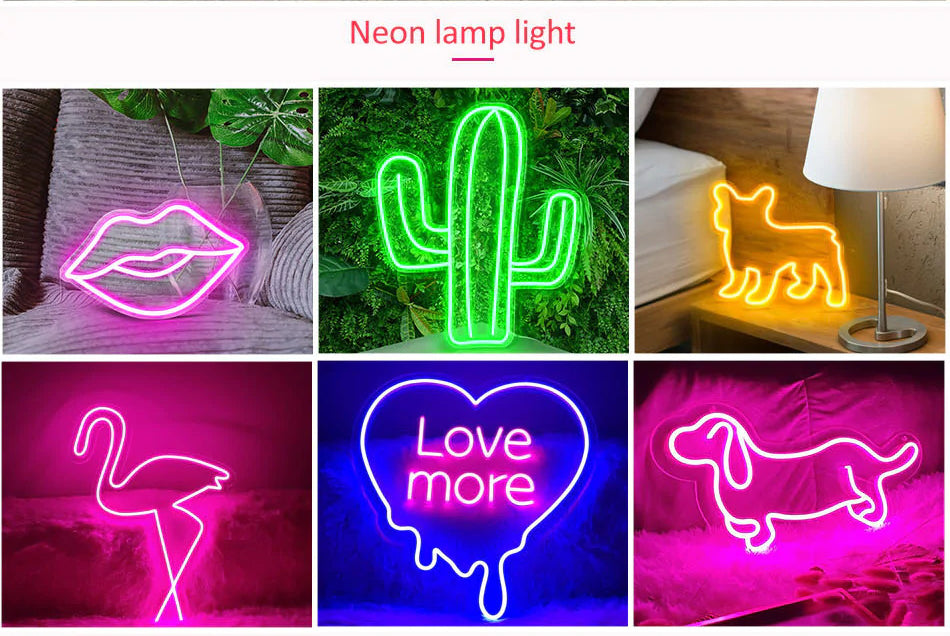 Payment methods:

Your payment information is processed securely. We do not store credit card details nor have access to your credit card information.