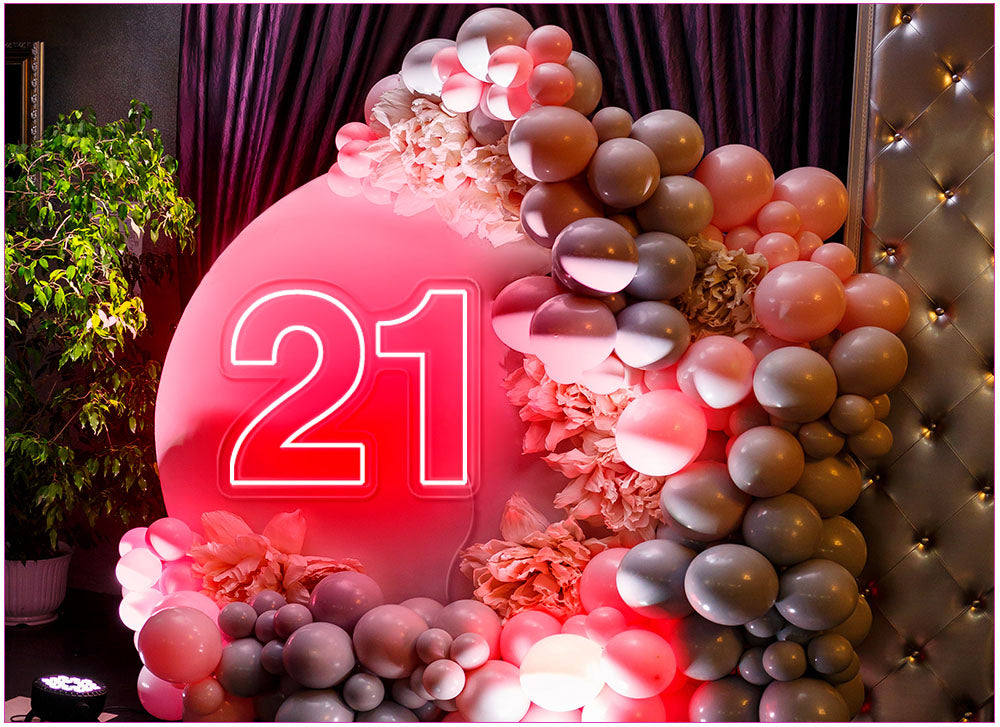 21 Baby Birthday party neon lights decoration
Add a novelty thing to your 21st with our 21 Baby Neon Sign. It's the perfect backdrop to have at your milestone birthday party. Order it now or use our free design tool to create a custom birthday neon sign.
All neon light signs come with a free dimmer so you can adjust the brightness according to your needs. If you choose the multicolor option, you can also get a free remote to control color.
Payment methods:

Your payment information is processed securely. We do not store credit card details nor have access to your credit card information.