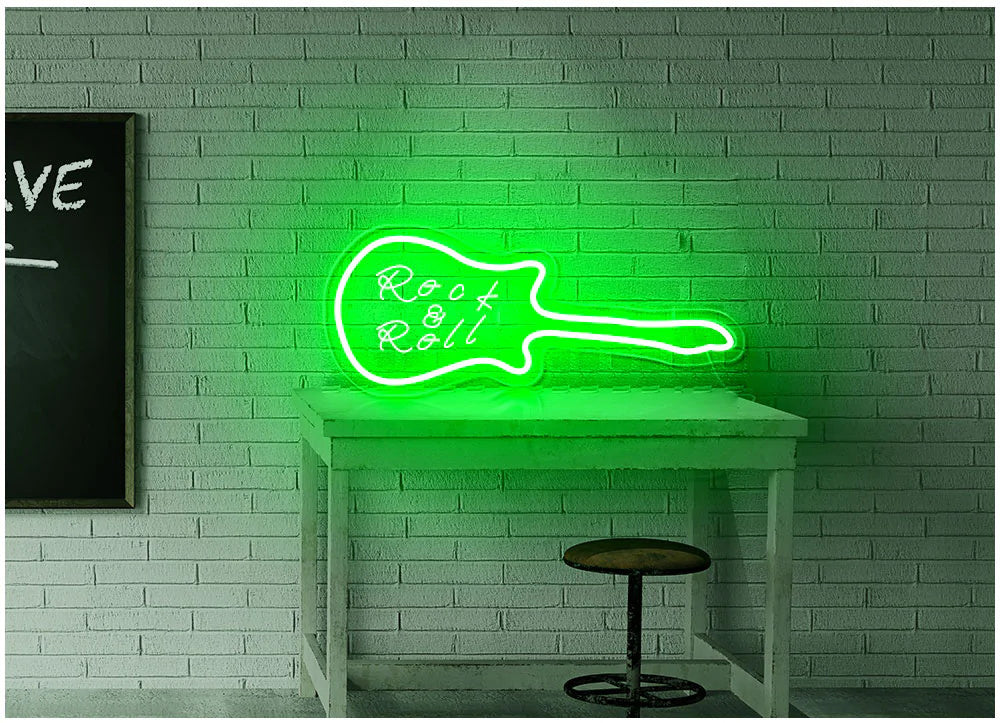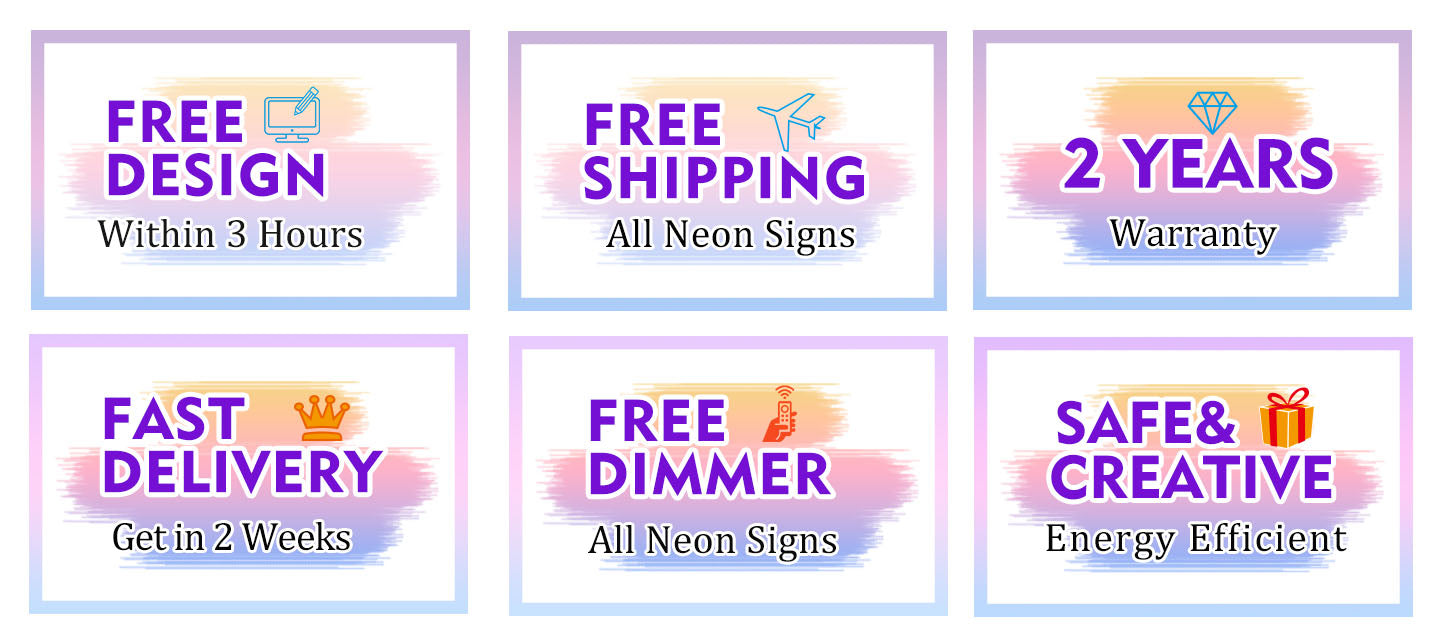 Small cute Guitar Green Neon lights
Do you have a guitar dream. This guitar sign suits for studio, room and present for others. You can choose your different color and put a word or a short sentence in the middle of the guitar. Trust me, it will be the best neon sign in the world! Add an excellent vibes to your place. It is totally worth it!
Create a party atmosphere with a green neon light
In addition to being used for advertising, neon lights are also preferred in houses. They can all illuminate apartments, villas, bungalows, and hotels. They look fantastic in the living room, where friends and family converse and enjoy each other's company in a lovely environment.
Read More
They enliven the space with vibrant energy. The balcony or bedroom can also be decorated with a green neon light. They might also be a fun addition to the kids' space. They can make improvements to any interior, giving it a brilliant appearance that kids would adore.
Additionally, a green light can be used for photo shoots. Photographers and videographers use neon light green signs for more significant visual effects. These lights produce stunning images, making them a fantastic choice for a picture.
Get more bar traffic with neon signs
The majority of neon signs are found in pubs, clubs, cafes, and discos. One of the leading causes of this is that most of these enterprises operate during late hours. Customers typically visit them late at night when lighting is needed by law.
Many themed restaurants and pubs opt for a green sign, which is great because they can alter these lights to suit their requirements. Neon signs can be utilized as decorations both inside and outside.
Interior designers and architects highly recommend Neon lights. These are employed in bars indoors and out to draw patrons and close to performers' stages and other significant locations.
Brighten the overall atmosphere with a neon light green sign
One of the most important characteristics that set neon light green apart from all other lighting options is their astounding brightness. This technology is so unique that it creates a beautiful light that is both bright and clear.
Because of this, it's not only simple to see a green neon light from a distance but also simple to read, especially at night! Their striking brightness makes them stand out. Additionally, neon lights are so powerful that you can easily see them even in bright sunlight.
Neon lights provide several options.
Traditional lights are substantially less flexible than neon lights. Neon light technology can be used to construct almost anything. You may separately program each light as tubes are no longer being used.
With just this option, spectacular color changes or animations can be produced. The desired neon logo might be just as recognizable as the company itself. Additionally, with a green neon light, guests will pay attention to you, and your stature as a host will grow.
A house party or event can stand out from the crowd and receive attention even from onlookers!
Neon lights last for a longer period.
Neon lights have a substantially longer lifespan than conventional lights. A green sign can typically have a lifespan of 50 000 hours. When they are split by the number of hours they are used daily, it is discovered that, in some cases, neon lights only need to be replaced every 34 years!
When compared to conventional signs, that is a truly insurmountable advantage. However, the lifespan of a neon light depends on its quality and maintenance.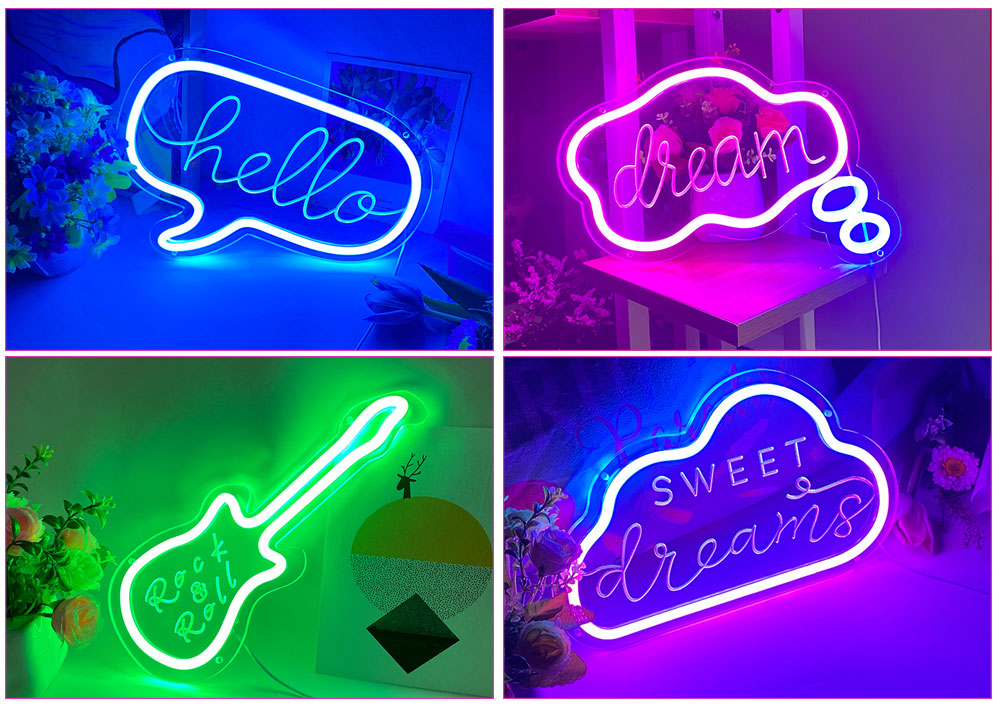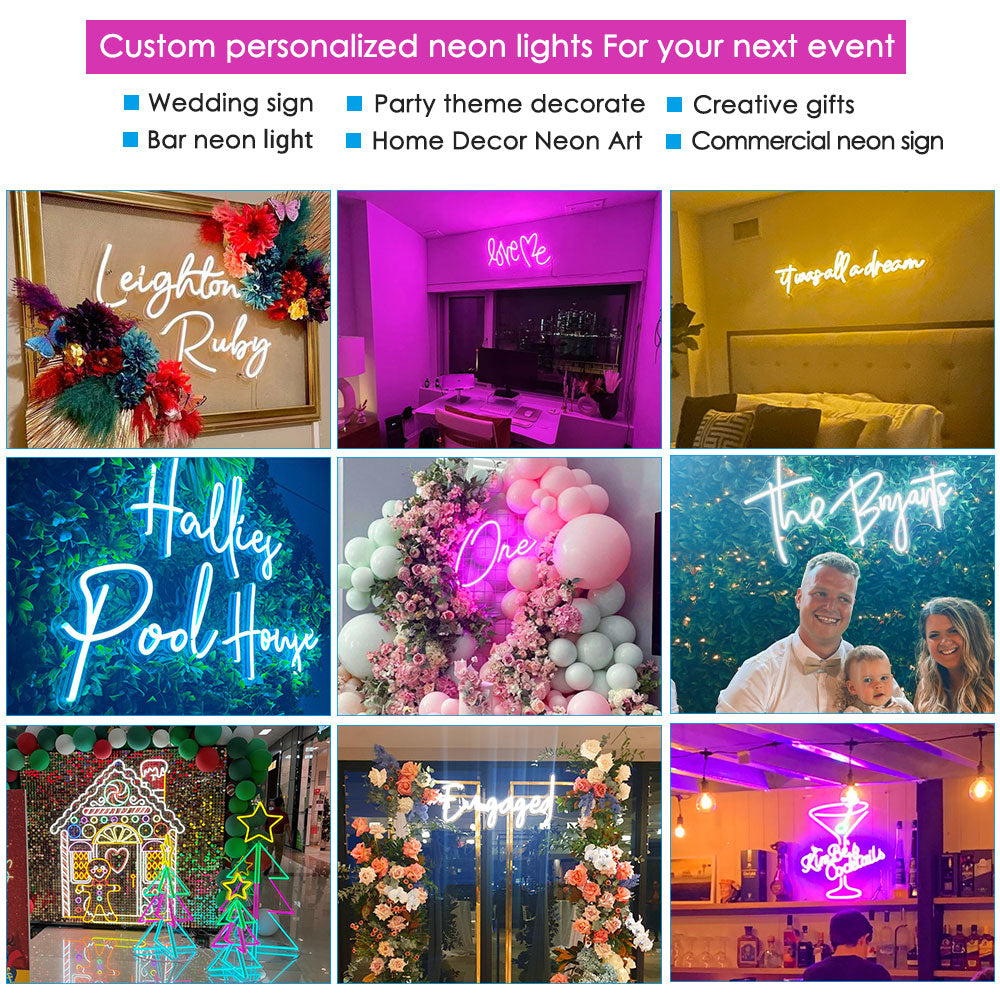 Payment methods:

Your payment information is processed securely. We do not store credit card details nor have access to your credit card information.